The new platen arrived today for behind the belt so I installed it, but I'm still waiting for the pad that goes between it and the belt and it was ordered before the platen. I took the opportunity to replace the bolts that hold the platen in place and are used to adjust it with stainless steel bolts and I also replaced the bolts that attach the belt tensioning assembly with stainless steel button head bolts. All of the bolts had varying degrees of rust on their heads so this was just done clearly for aesthetic reasons only.
I cleaned up the cast iron table for the belt and mounted it so the sander is ready to go except for that pad. Well almost. I had discovered that the On/Off switch was wired incorrectly the other day so I corrected it. Today when I tried to fire it up for the first time, nuthin' honey. So I put the wiring back to the way GM had, connecting the two motor leads directly to the white line cord wire thus bypassing the switch for those, then plugged it in and it started right up. So I thought I must have had it turned on. Nope. Can't turn it off. The switch is shot, can't make either button move a bit. That explains why GM wired it the way they did, jerry rigged to bypass the switch.
Runs nice and smooth though and at least I can use it for now once the pad comes. But boy, does it coast (that's a good thing), it took a long time for it to come to a stop. But I'll be ordering a new switch. When buying used equipment you run into these things sometimes, me, it doesn't bother a bit. I guess I like restoring stuff to factory spec.
So waiting for the pad, a new switch, and I want and have a longer line cord to install and that's about it.
Oh, when I removed the platen to replace it I discovered more piles of metal filings (the black stuff piled on the ribs) that obviously was not removed when I cleaned and flushed that area with hot water. So more cleaning. But that's a good thing.
Before

After: (If it looks like there's some still there ther's not, it looks that way due to chipped paint.)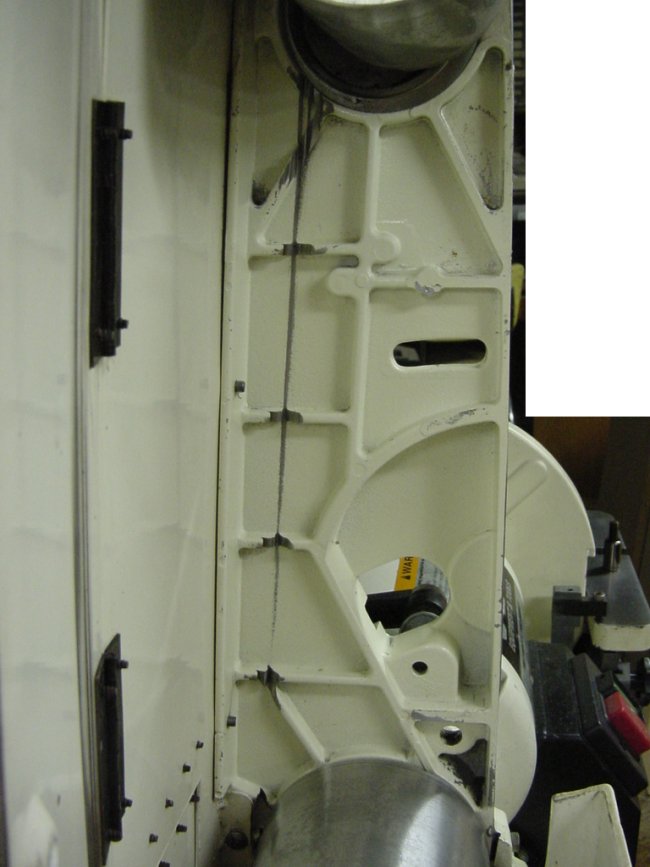 Platen and belt table intalled: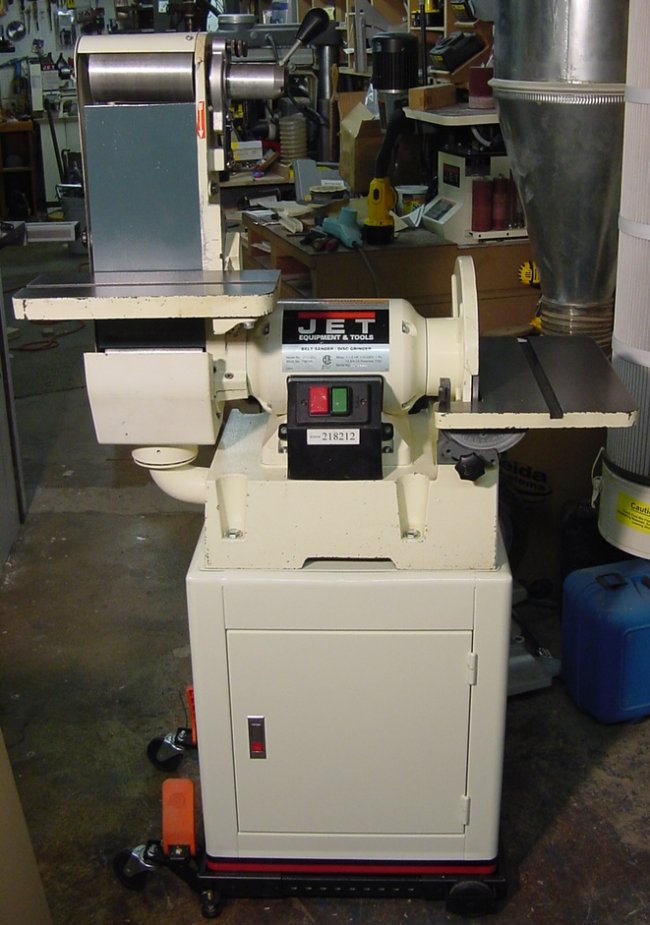 -- -Curt, Milwaukee, WI
---