Well I got a little side tracked from working on my dust hood for the chop saw with this now. I picked up this sander in Spring at GM's Janesville plant's auction. It's been sitting in the garage on the floor since then, one, because it was summer, two, because I didn't have any room for it benchtop wise. So I decided to buy Jet's closed stand for it and on October 4 I ordered it. Well the cabinet arrived on November 3rd but it was damaged, had a nice dent in it.
So I started the process to get it replaced and that took another month. This past Friday December 4th I came home and it was sitting there, 2 months now to the day. But it was damaged and has some paint defects, Jet's quality doesn't seem to be that good, and their packing worse, two pieces of styrofoam one on each end one 1/2" thick the other 1-1/2" thick and that's it. But between the two cabinets I now have a usable one. So I proceeded to haul the sander down to the basement and start cleaning it up, be done in no time. (I can get at my snowblower now and I'm going to need it tomorrow and Tuesday.) Wrong. I didn't realize just how filthy it was. That dirt is caked on metal filings, that's what GM used this for, metal. It was in hard clumps everywhere, not the easiest to get out. Those of you that have ground a lot of metal know exactly what I'm talking about.
So when I started cleaning the cast iron base I saw all this rust over the paint so I though oh great, I'm going to have to paint it. But once I started cleaning it I found out it's not rust it's some orange hard as a rock resin of some sort. It was coming off with 409 but not easily so I tried acetone, that worked a bit better. So today I went and picked up some scrub brushes to get in the nooks and crannies and a bottle of Simple Green. First time I tried it, seemed to work pretty good, maybe better then 409 but can't tell because everything had an initial soaking of 409 and that might have started loosening up the grime.
Well I didn't think of taking pictures, I should have, and blogging this until the only thing I had left to clean was the motor, disc and belt assembly. So that's the before and believe me, every part was like that, the after looks pretty good.
Now that it's clean I was able to inspect it better and I just might replace the platen behind the belt. It's dished a bit and as you can see GM didn't bother to take care of this machine. Wrong size belt and the pad that is supposed to be on the platen between it and the belt was gone so no wonder there's some wear on the platen. Everything else is in great shape, motor, bearings, tables, etc.
Still got a lot to do but it's a start. And I thought I'd have it running today. Silly me.
Before: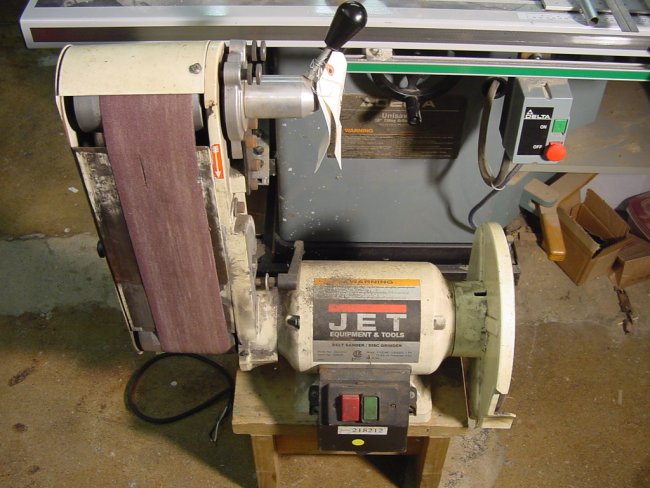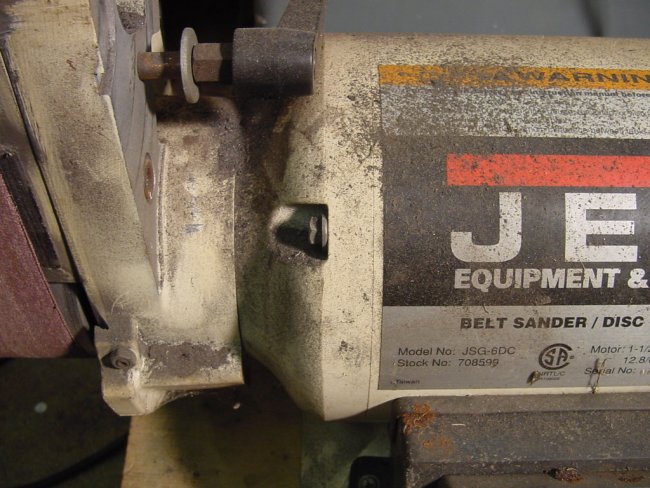 After: The cabinet came with wheels but they don't swivel, so if you only want to go in a straight line you're set, me I tend to want to go around corners, hence the HTC mobile base. Anyone need some wheels? ;)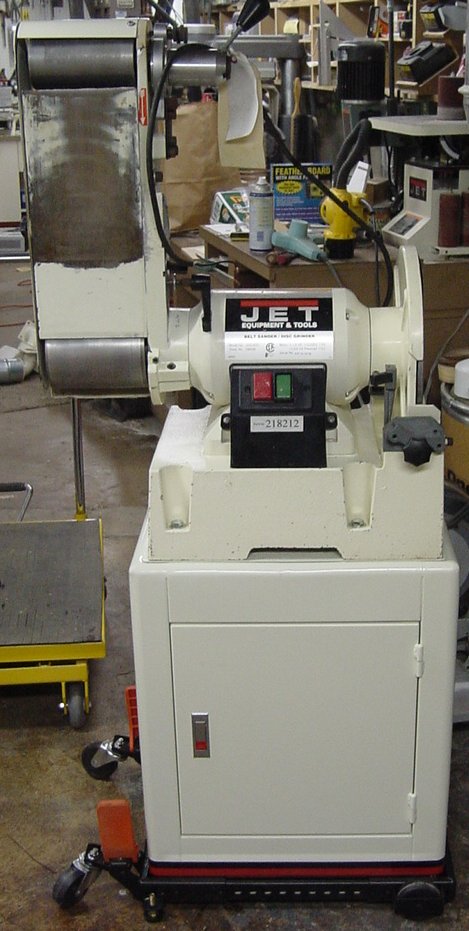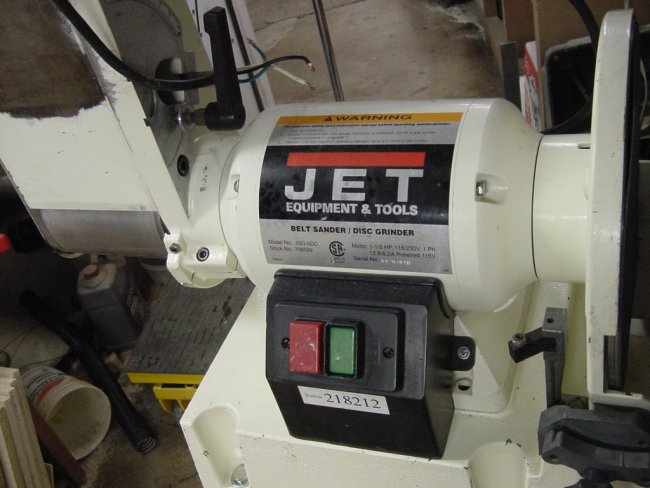 -- -Curt, Milwaukee, WI
---