Well here's some pictures of the shelf completed and installed with the Drum Sander on the new stand, and the reason for all this. I was going to paint the shelf black but then I thought that would make it dark in the storage area. So then I thought white, but then I remember I had some Dutch Boy Metallic Silver so I used that. Matched rather nicely.
The shelf painted and installed for the last time.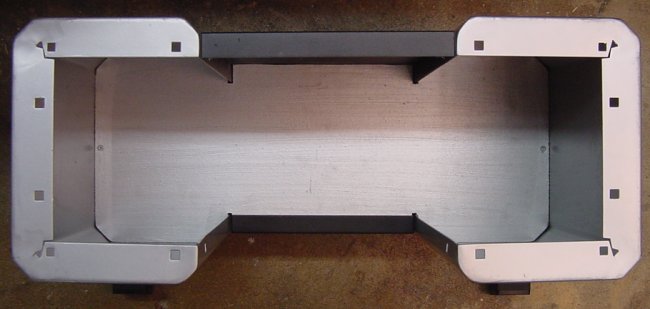 Bottom view (stand upside down) showing how I supported the shelf with one screw centered on each end of the shelf through from the top of the shelf into that piece of wood that rests on the black foot tube.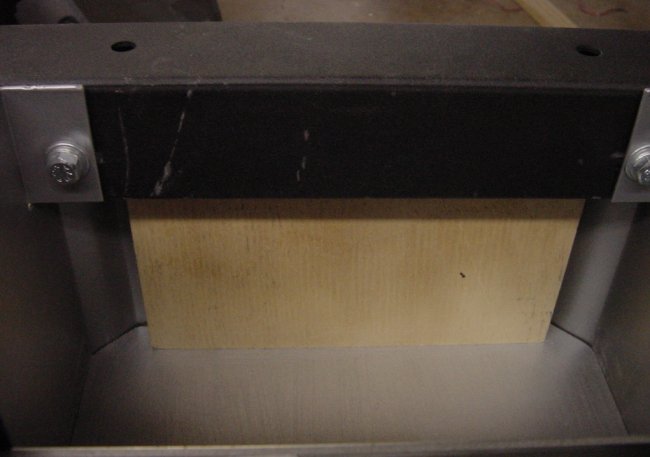 And the sandpaper stored in it.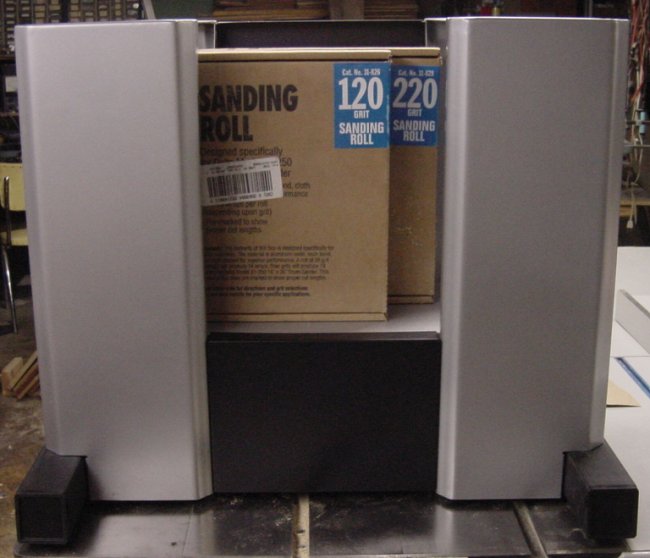 Here's the Drum Sander on the old stand.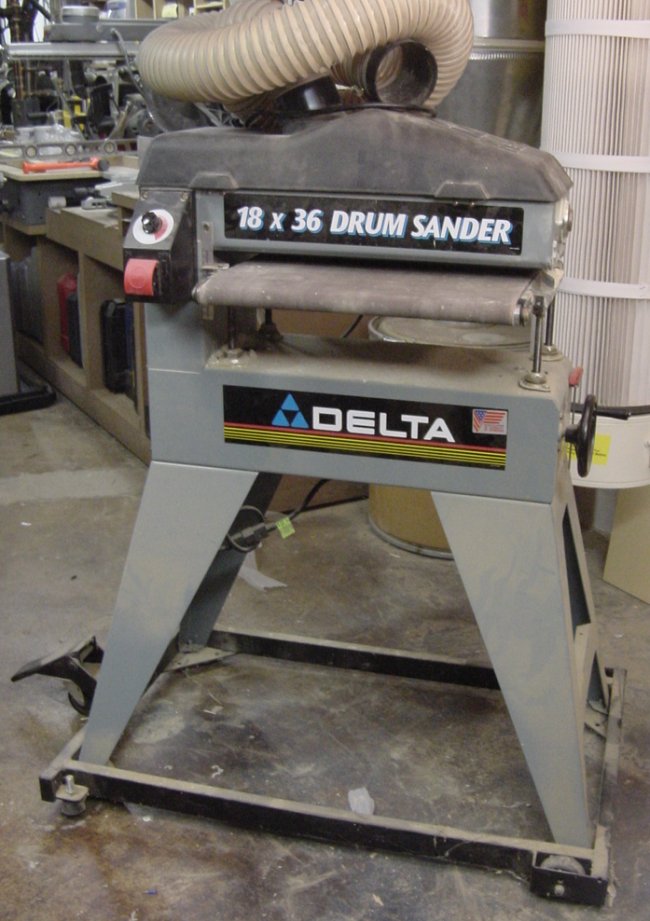 And now on the new stand.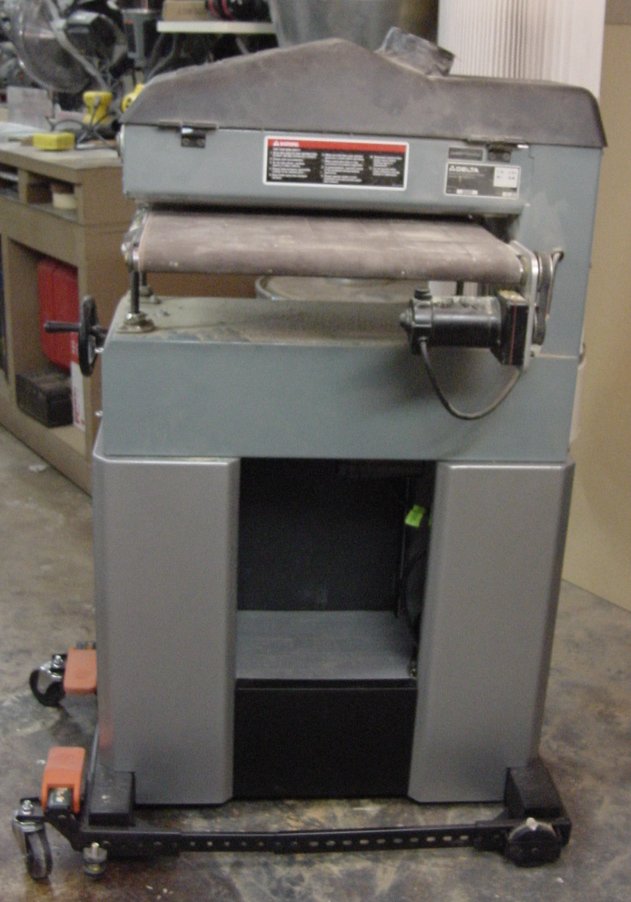 And the whole reason why I went to all this trouble. The footprint of the Drum Sander's mobile base is now less in width then the old stand and mobile base which allows me to store my Jet 6" Belt 12" Disc Sander next to it. It also is less in length so the Drum Sander does not stick out as far from the wall opening the aisle a bit. Real estate is tight in my workshop. It was a bit pricey to buy the stand but I'm that tight on space. Might be because I gots too much stuff.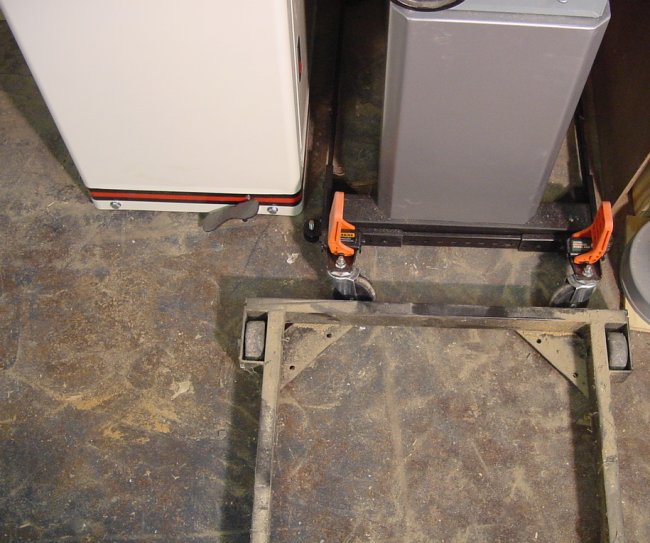 -- -Curt, Milwaukee, WI
---