Old abused solid beech school woodwork bench – Part2.
The old plywood panels have been removed and a 1/2 inch rebate cut in the side rails to take a plywood shelf.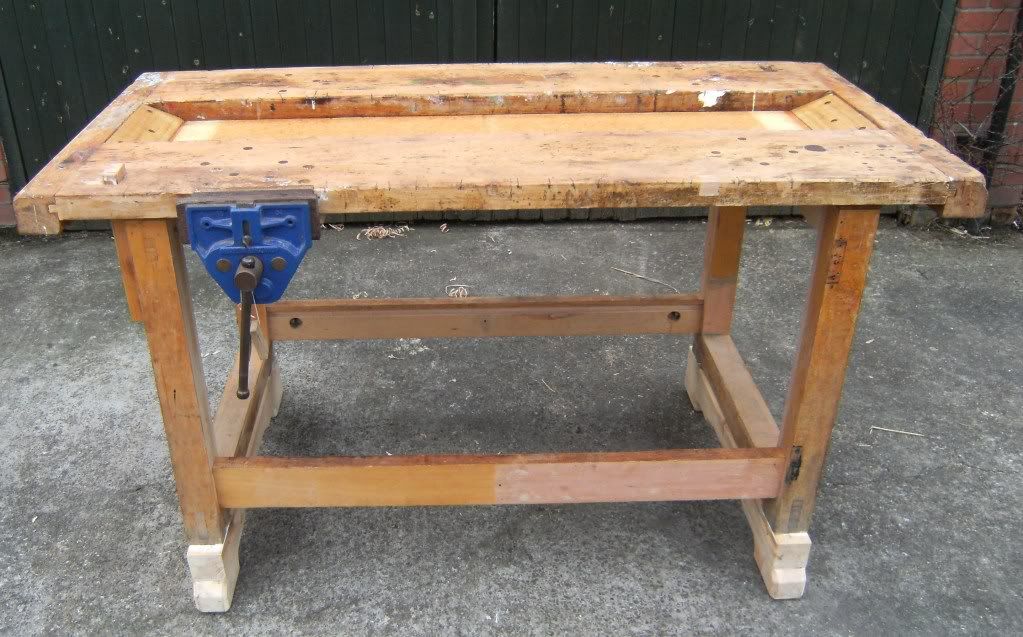 The center panel has been flipped over to show the clean side. Angled ramps at each end made from Korina offcuts, to allow sweeping off bench. All holes and sawcuts now filled. Planed flat and true and coated with liquid parafin (mineral oil)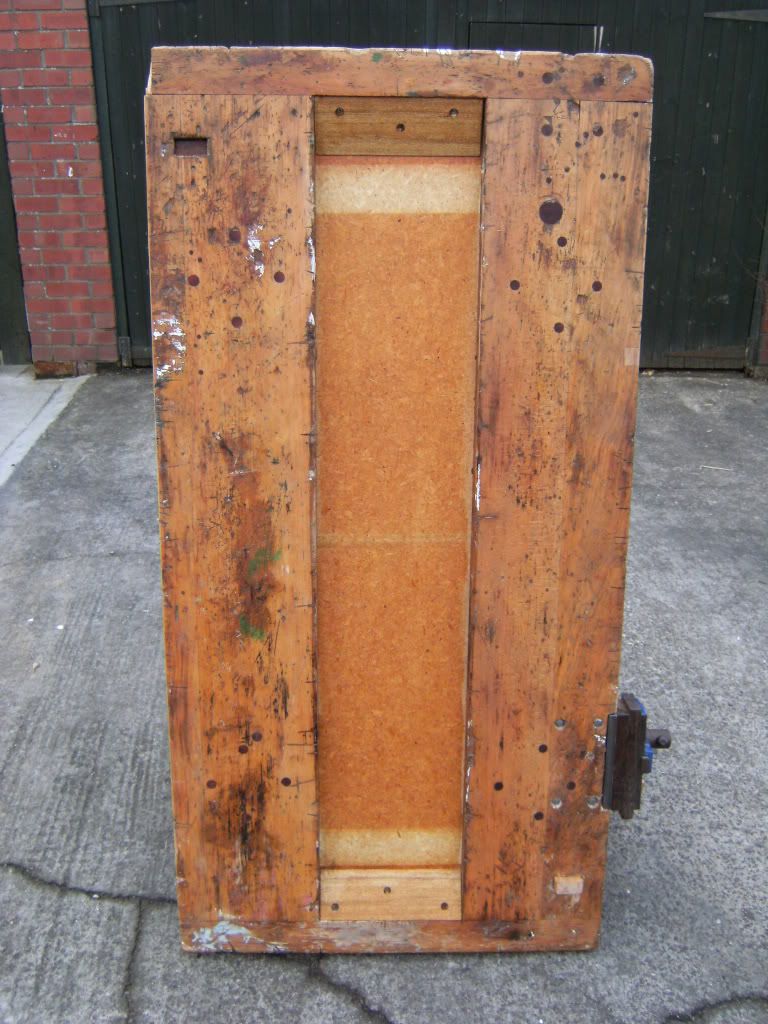 New feet made from pallets have been added to raise the bench hight, which is still only 36 inches, made from an old pallet, each foot is in three pieces glued and screwed together and fixed to legs with mortice and tennon joints drawbored for a tight fit.

-- ... Never Apologise For Being Right ...
---