I recently purchased a Knew Concepts "woodworkers" fret saw. I was tempted by the titanium version, but opted for the aluminum at half the price.
-
It is a great saw for cleaning the waste between dovetails. No complaints there.

-
However, I have to agree with some common complaints about this saw. First the….Red! I know the maker has been given enough grief about his choice of color so I won't pile it on. Just toss me in with the other petty woodworkers who enjoy the aesthetics of fine hand tools as much as the function. This saw looked like a UFO in my till next to my nice backsaws. I had to do something about the red color.
So, some interbz research taught me that the cleaner "Grease Lightening" would remove aluminum anodizing. You can read more that here you'd like. Soon I picked up a bottle for a couple bucks and went to town.
Disassembly: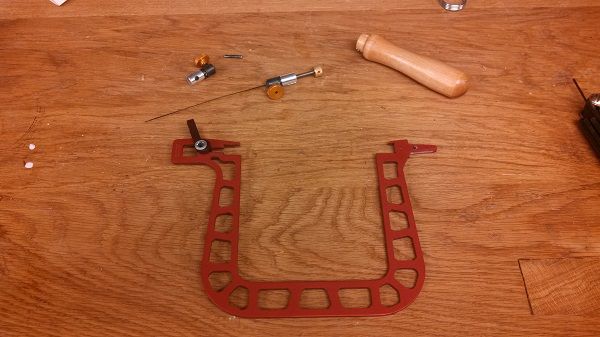 -
Scrub-a-dub in da tub:


-
Mucho Better: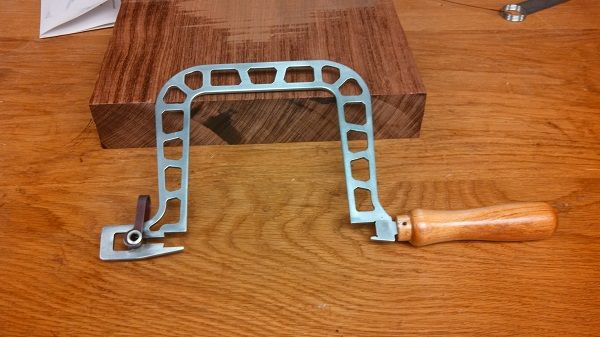 -
Now for the other complaint….the handle. It's a decent stock handle, but in used I kept wishing it was longer with a more comfortable shape. Evidently I'm not the only one. Knew concepts offers upgraded handles made by Elkhead tools. And I found a blog by Derek Cohen about replacing the handle on his saw.
I could have went either route, but I opted to have another LJ friend turn a nice cocobolo handle for me. He is a fine turner as you'll see with the results.
When I recieved the new handle, I drilled, fit, and epoxied it into place the same manner as Mr. Cohen in his blog:


-
Now the unveiling…..
Before:


-
And after: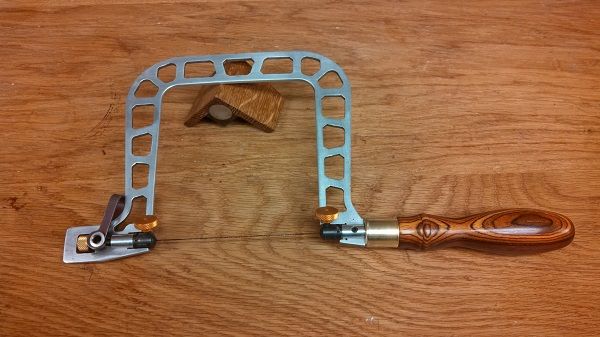 -
Now that's a tool I'm proud to have in my shop!
Questions and comments always welcome, Red
-- "At the end of the day, try and make it beautiful....because the world is full of ugly." Konrad Sauer
---