False drawer fronts are very common in furniture, but getting the fronts installed precisely can be frustrating. Here's a little trick or technique for this task.


-
Here's the big ol' drawer front I'm installing on my joinery bench. The front has already been edge planed and sized to fit. I like to use a steel rule as a spacer, it aids me in obtaining a uniform reveal around the perimeter of the drawer front.


-
The first step is pre-drilling your screws through the front of the drawer. You need to size a bit that allows the screws friction fit. Then drive the screws so they protrude about an 1/8".


Next, push the drawer in and lightly arrange the false front where you need it. Notice I have the steel rule spacing below. Then take a rubber mallet and tap firmly on the false front. The protruding screw heads will leave dimples on the back of the false front.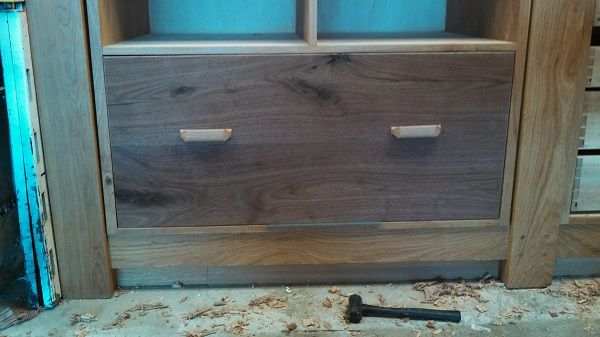 Locate the dimples and pre-drill them just a bit so the screws will bite.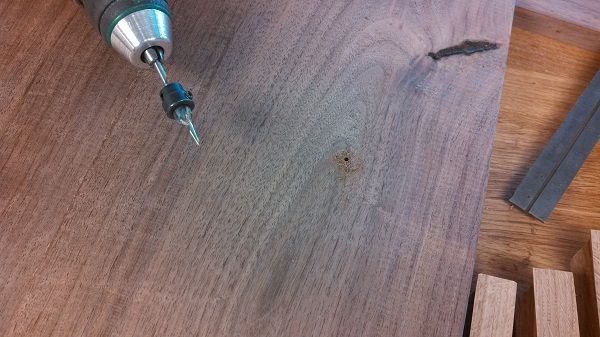 -
Last hold up the false front, slowly drive the screw a little more and make sure it aligns with the hole. Clamp it if need be. Drive the screws home.
Hope it helps, Red.
-- "At the end of the day, try and make it beautiful....because the world is full of ugly." Konrad Sauer
---