Yesterday while making a trip to one of my favorite little mom 'n pop sawmills, I decided I'd snap some pics to show you all. I haven't seen a whole lot of this country, but something tells me not everyone sees something like this.
The owners name is Paul, and we've become friends. He's in his mid 70's now. How he still keeps this place in operation by himself is beyond me. He loves that I bring him pictures of the furniture, benches, and whatever else I make with his lumber. I could see how that would be rewarding for a sawyer.
Of course his prices are pretty good since your cutting out the middle man. That said, some woodworker don't like this type of sawmill because they only want select grades. There's a lot more common grade wood in a log than people realize. I have no problem working around/with defect especially when it's priced correctly. But I know Paul get some people insist on only long, clear boards.
Here goes. Entering a "hardwood farm" that has been in the same family for over a century.

Inside the drying/sales room. He has mostly stuff from our area. White oak, walnut, cedar etc. Sometimes he'll swap other sawyer to get some cherry and maple.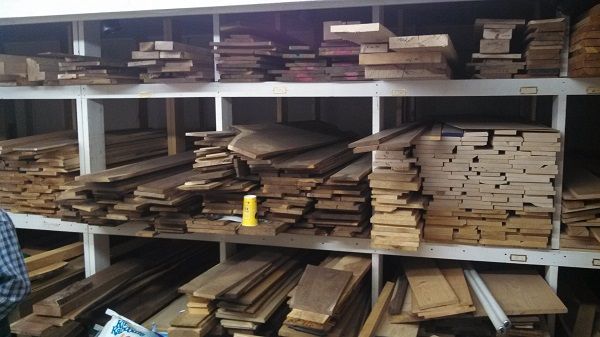 Paul is checking out the pics I brought him. His place gets a little cluttered;)

Here's the stacks in his main building. He's not running out any time soon.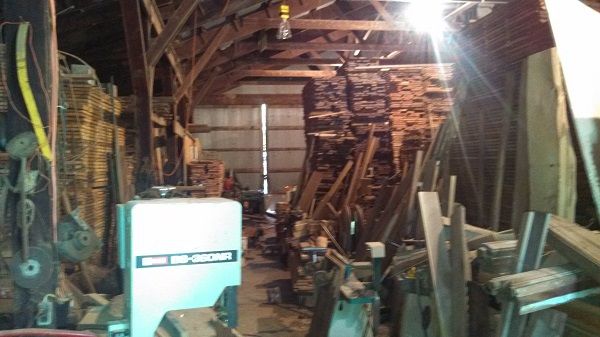 And now my favorite part….the mill. Does it look like a sawmill?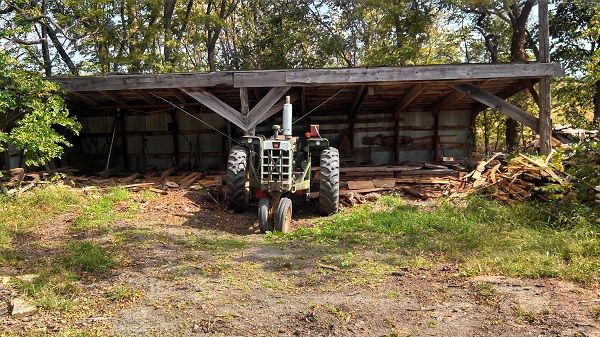 Well, it is. Old school. Big circular blade powered by the pto of a tractor. It's cool to think my benches, and a lot of the furniture I've made has run across this saw.

Crazy ehh? Too bad he wasn't sawing that day or I could have got some action shot. Sometimes when I arrive he is sawing and I jump right in the action. I think it's fun.

Got a little bit of everything that day. Though it doesn't show in the pic, the maple towards the front is bird's eye.
Most of the rest is red oak for an upcoming project. Take care all, Red
-- "At the end of the day, try and make it beautiful....because the world is full of ugly." Konrad Sauer
---