I'm secretly building a jewelry cabinet for my wife for her birthday.. She collects vintage costume jewelry and she works in an antiques shop that specializes in vintage jewerly. She has boxes and treasures of hers all over the house. So I'm building her a show cabinet in the Krenov style.
I'm a big fan of Krenov and I thought I'd see what I could do with the style he is so famous for. The cabinet will be made of Cherry, with Spalted Maple doors. The door pulls are made from Zirocote as will all the drawer pulls. I have to work on the cabinet when she is not around so progress is slow, but I've completed the doors.
I made the doors first because the spalted maple panels I resawed would dermine the door size. So I will build the cabinet in reverse.
Joinery in the doors is haunched mortise and tenon.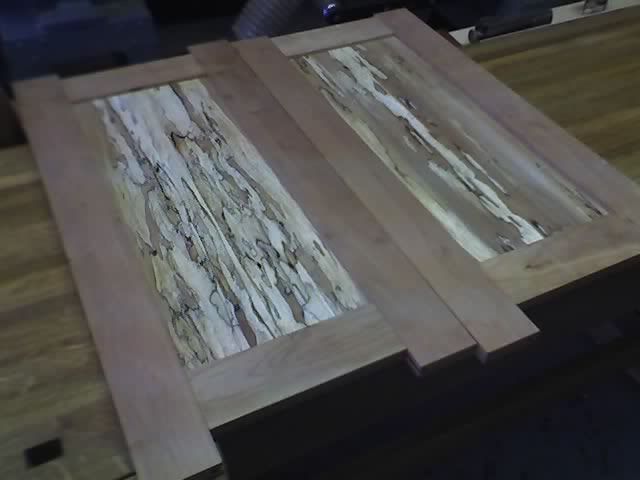 Really nice figure in the panels.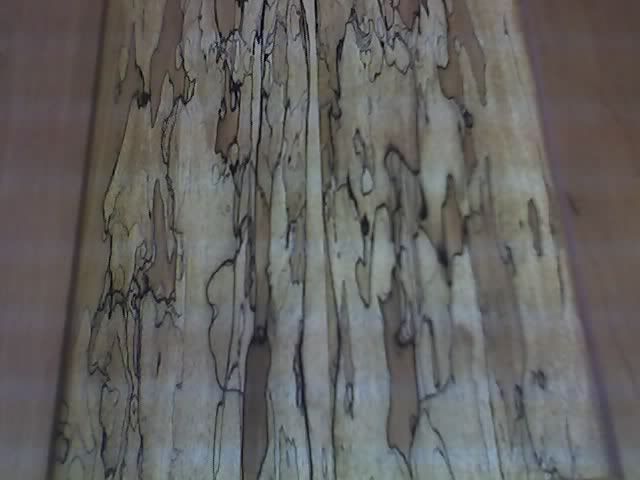 I made the pulls out of a hunk of Zirocote that I had stashed and shaped them for her fingers. The joinery to the door is wedged thru mortise and tenon, so they will never pull out. The tiny wedged are maple for contrast and were cut with a very fine dovetail saw and then prefit into the slots I cut in the pulls.
These are not great photos, they were taken with my cell phone. It would give her a heads up if she sees me out in the shop with her camera, so sorry for the quality.
Test fit of the wedges.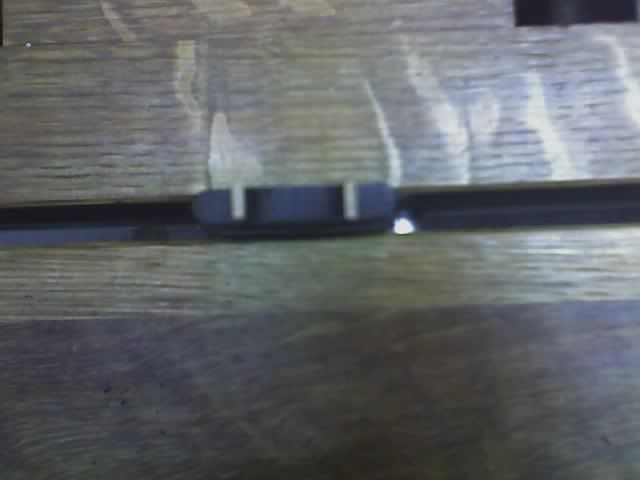 I cut the moritse in the door with a jig and and a plunge router, and then tested the fit of the pulls in the doors.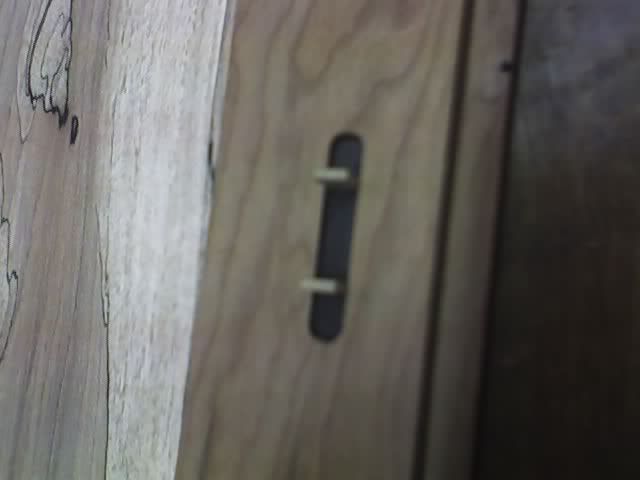 The doors are lipped so that will be no gap when the doors closed.
The finished pulls installed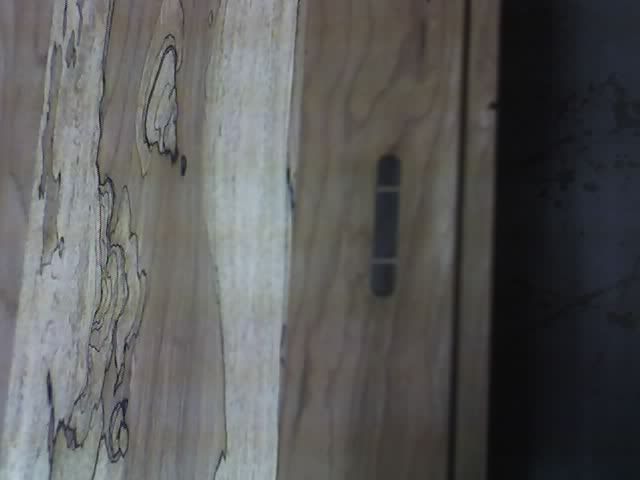 The completed doors. Next will be the case and the stand . I'll post the construction when I start them.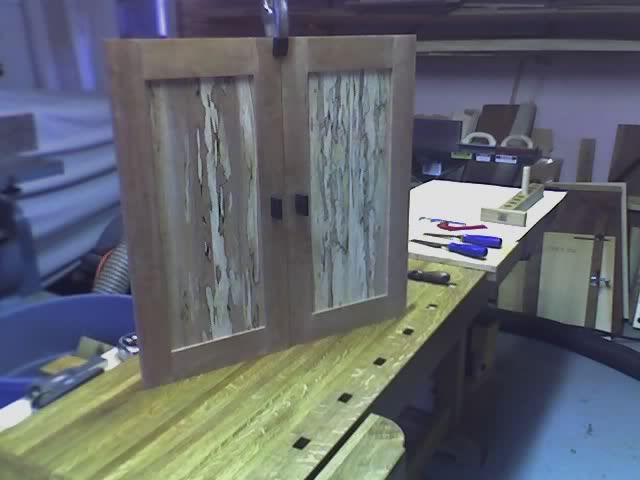 I took this under a light so that you can see the doors better. I made a small jewelry box as a decoy, to throw her off of her real present it's in front of the doors. It will fit in the interior of the cabinet as a seperate box.
The box is hand dovetailed and has a sliding tray.
---