One of the machines on my wish list for my work shop was a jointer. I had a planer and wanted a big jointer to be able to save money on rough boards and to be able to mill to any size I needed fro my projects. The 8" jointers I was interested in were all thousands of dollars, way beyond my means. I started to research older cast iron machines and went searching for one I could restore.
I bought a 1950, Northfield 8 inch jointer on the "bay" for $800. The machine was just past Gettysburg, PA and I'm in Ft Myers Fl. The owner thought I was nuts, my wife already knows I'm nuts, so I loaded up and my trailer and headed out on a three day, 2000 mile road trip to claim my prize. This thing weighs 1150 lbs. so I made a cradle to bolt the machine to for the ride on my little utility trailer.
Here is the machine safe at home as I found it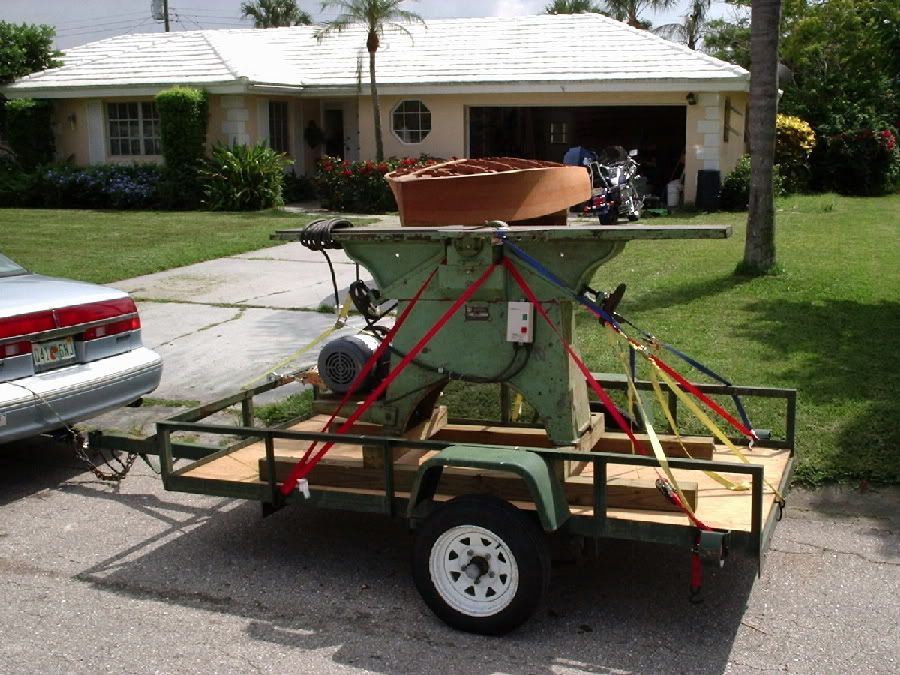 I had to disassemble the machine to get it off the trailer. Just the base alone is over 300lbs. I took digital photos of the disassembly and carefully labeled and bagged parts and bolts together. The jointer was completely disassembled down to every last nut and bolt.
Northfield Foundry in Minnistoa is still in business, almost a hundred years now. They still make this jointer, not close, this one. They have every part available for it. They even have the part and service manuals online!
A new jointer from them is $10,400…....
Taking it apart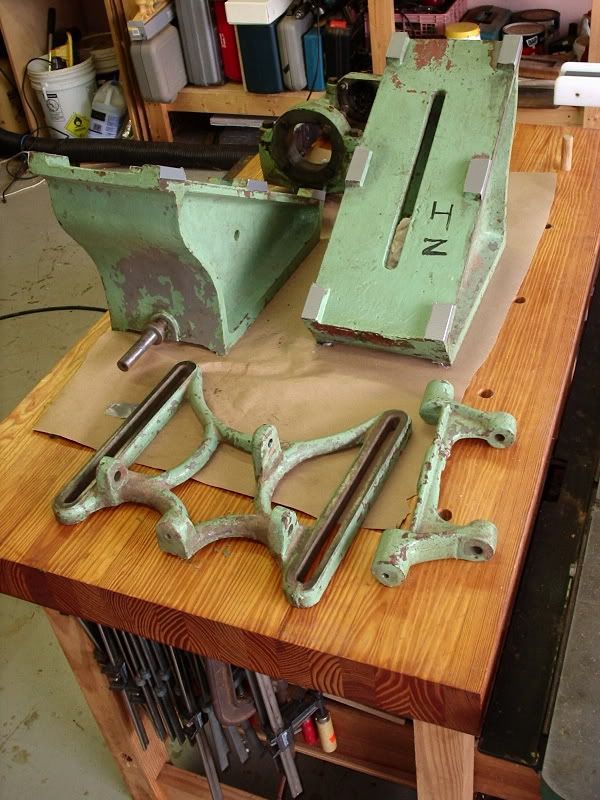 Once I had it apart, I carefully masked all machined areas with duct tape to protect it from the sand blaster.
I hauled the parts over to a guy who does this and then primed all the parts the same day to protect the parts.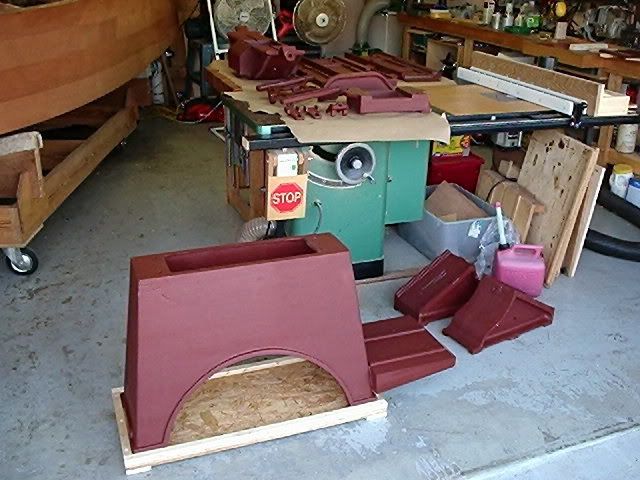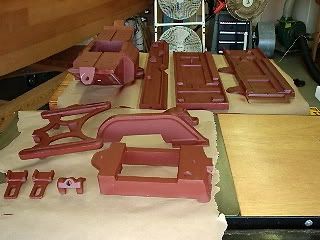 Northfield uses a forest green color and they just told me to use a Rustoleum paint that I got from the bog box store. I sanded all the parts and painted them.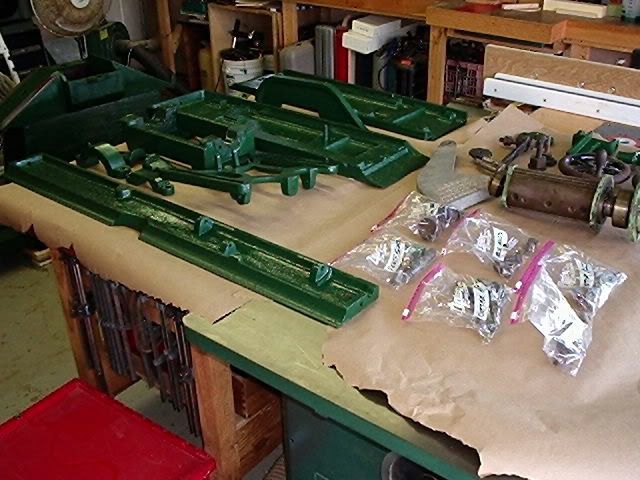 I painted the base and made a mobilre plarform for the machine. It has a plywood base with a one inch hardwood border aoriund the base of the machine, I made 3×3 inch UHVM plastic feet that I milled a 45degree bevel around and screwed it to the base. I can move the 1150lb machine by sliding it around the shop, but the friction from the feet hold it firmly unless I move it. Toal cost about $10 and some scraps.
Going back together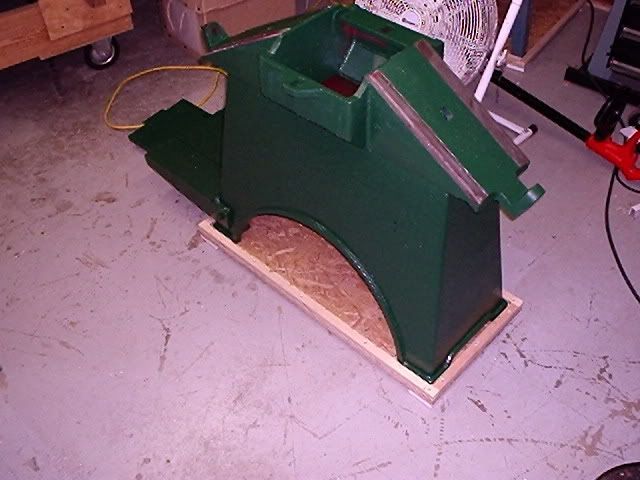 Northfield sent me all new decals.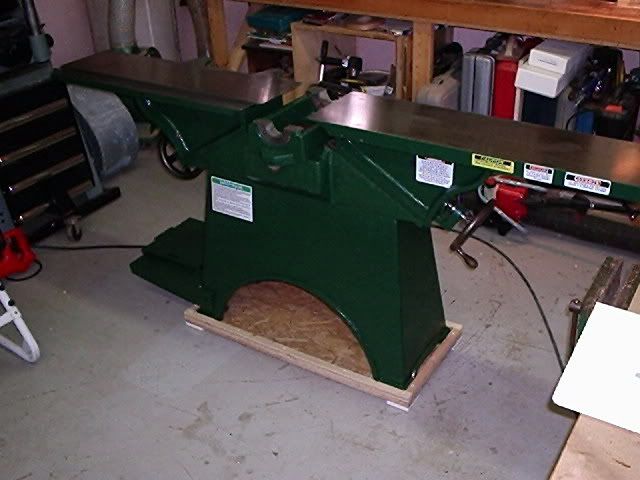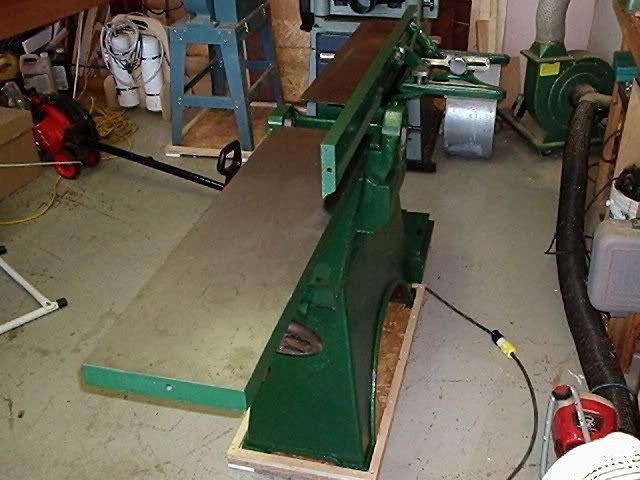 Before the restoration
The pride of my shop, total cost including machine, travel, and restoration $ 1700.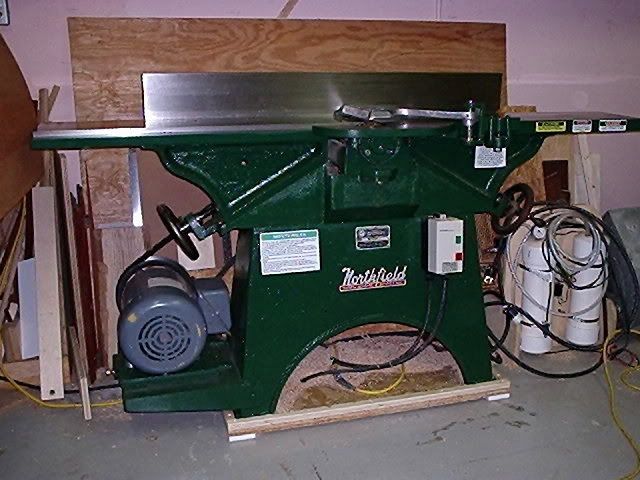 Thanks for looking!
---