Hi everyone, I thought you all might like to see a project I made my for my 2 yr old grandson for Christmas. The plan was from one of the woodworking mags.
I made MDF patterns and glued up my stock. I had a bunch of 8/4 red oak, so I used that for the horses body. Here is the main body.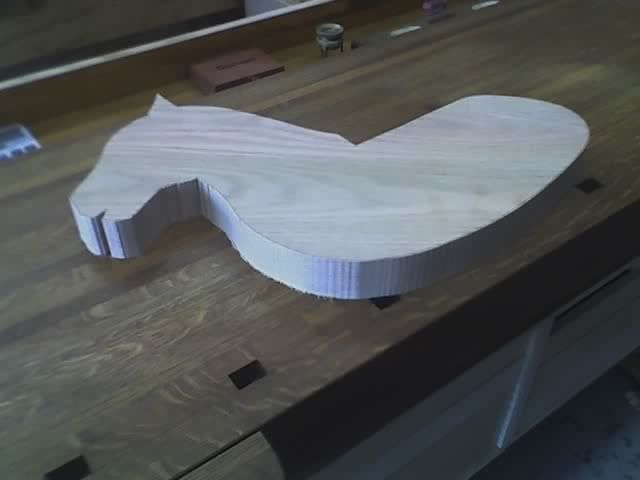 Next, I drilled the holes for the handles and eyes . The legs were pattern routed and all edges rounded over. I glued and screwed the legs to the body and then bunged the screw holes.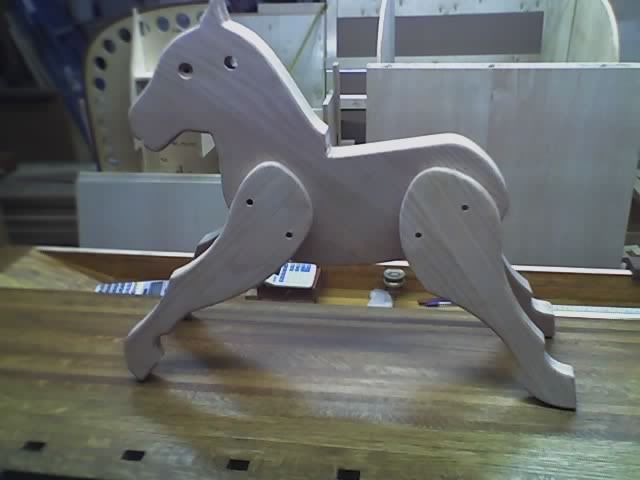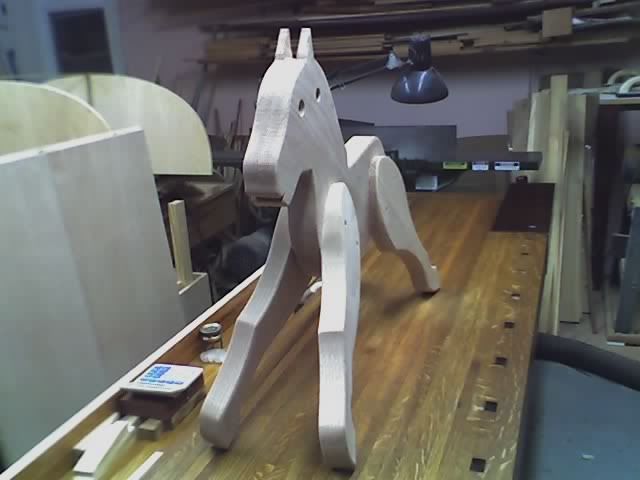 The saddle is also oak, and I used honduras mahogany for the mane and tail. The tail is mortised into the body.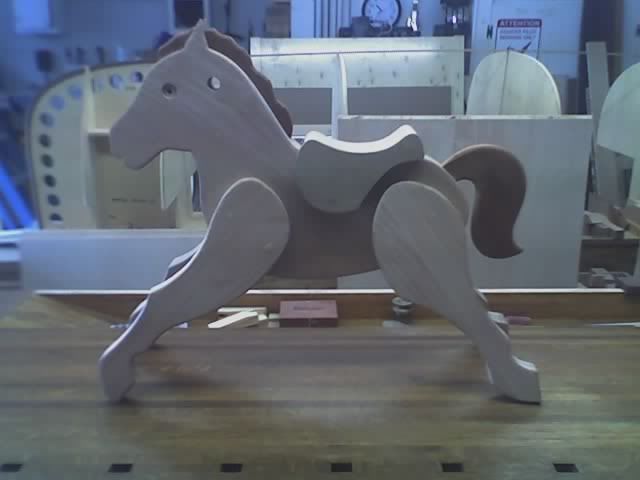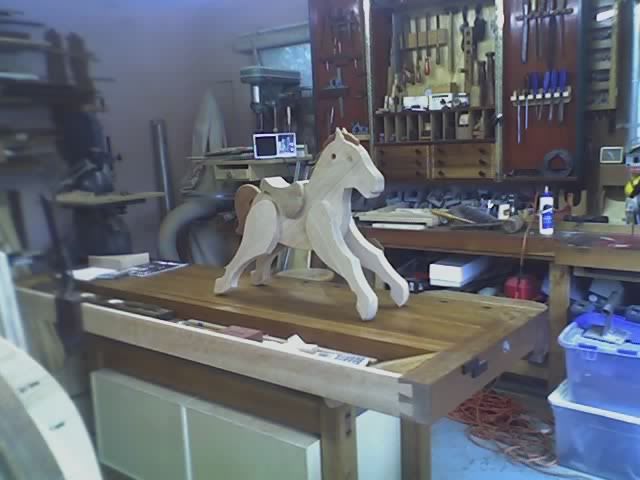 Here I made the rockers and the stirups out of oak. The 3.4" dowels run through the stirups.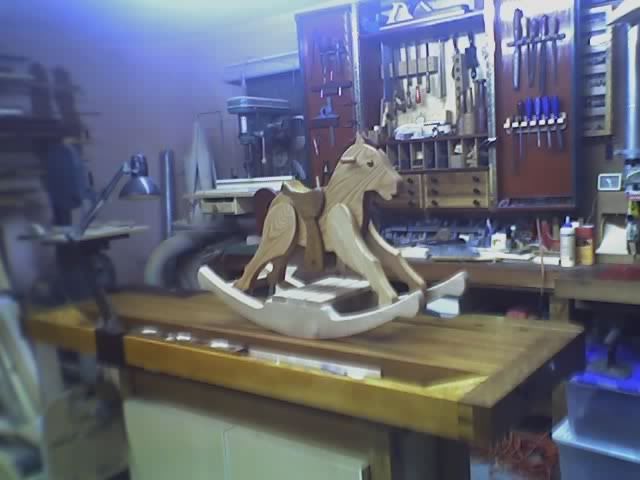 I made the rieins out of leather. The rings are just large key rings and I riveted the reins to make the bridle.
The finish is Waterlux Original.
The completed horse ready for fun!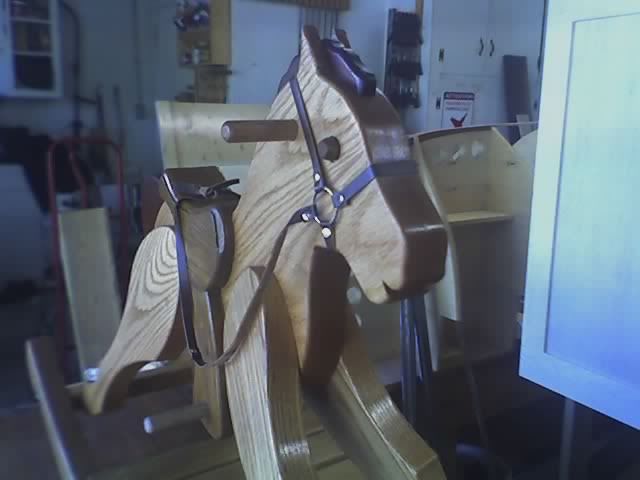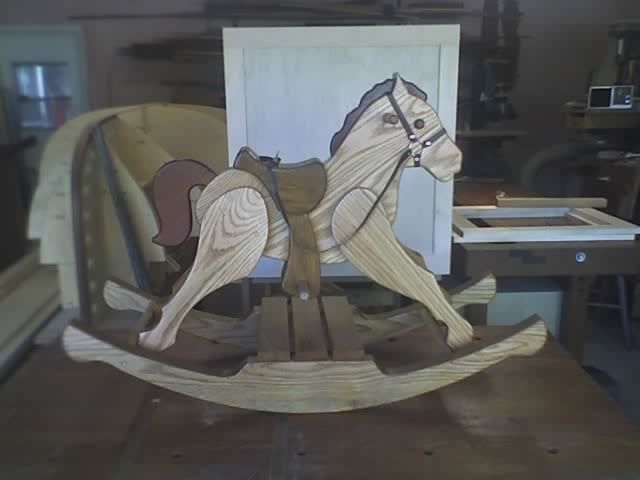 My little future woodworker, Brady.
---