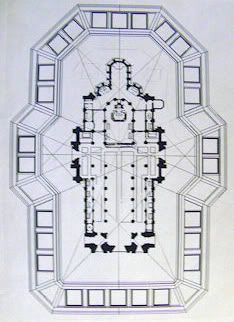 Initially the concept was to surround the model with railing that took on the shape of the cathedral. So I extended the lines of geometry to the surrounding railing. This gave me a starting point.
The first plan was drawn in 1980. This is what it looked like.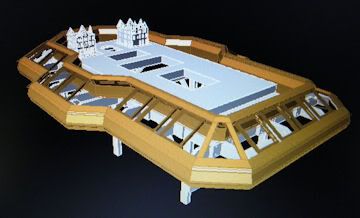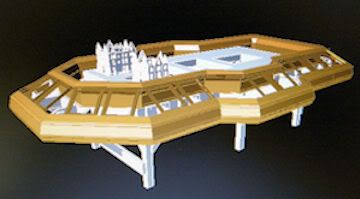 The railing was attached to a single table, The table was built in 82 w/o the rail detail, I did not have walnut wood at the time.
The rail detail was to house light in a position that would be hidden but functional.
In 1990 plans were made for a more detailed cabinet.

From 1992 to 1999 I had enough time thru these years to build the 6 sections below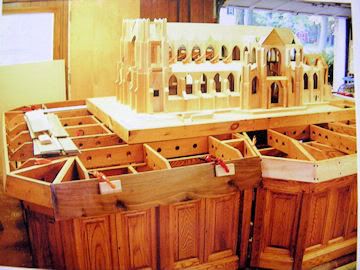 In 2008 I had remodeled an old building and started the 3rd redesign of this base. That was posted in projects showing the 7th cabinet.
-- Brian, Wind Gap, Pa.
---