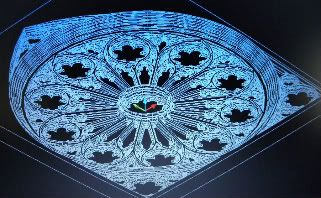 Here is an example of a solid model done with cad (autocad). This is what typically is done when I start a new project. I design the part using core solids. Once the design is complete there are several steps needed to be done before code can be written.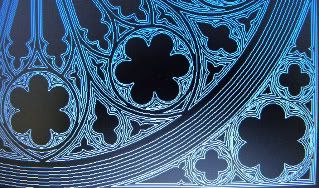 Once the solid is complete I will convert it to surfaces, then too individual lines. Each layer of cut wood needs to be seperated in the cad program, then a single set of lines making up the patricular layer can be converted to a dxf file. This file is then moved to the "G" code program. A program is written, at that point the piece may be cut.
before cutting the cutting shape needs to be determined. typically a straight cut would be used but you can represent the geometry closer by using ball end mills or radii end mills as shown below.
as the cut pieces stack up this is what can be achieved.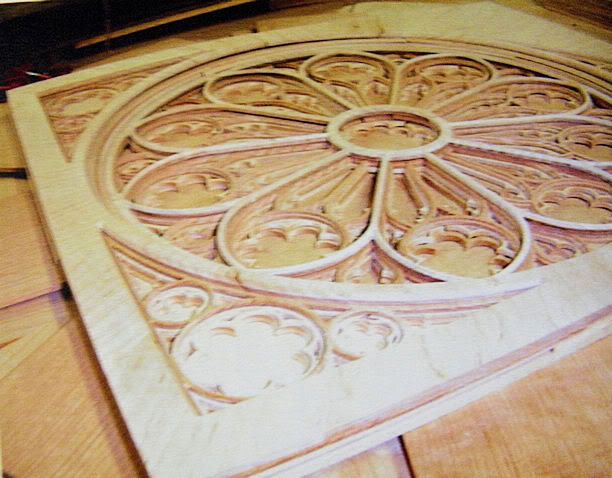 This window was made to experiment with different materials and cutting geometry. It represents a window which can be found in Washington National Cathedral.
Some additional designs are shown here, this is the lower half of the spir sitting above the bell tower of St Patricks. This combination when assembled will be required 8 times to represent a complete circle.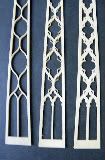 The cathedral I am making will have Hardwood as the primary walls and buttresses. but most of the trim will be cnc made. This is an example of how some of the exterior trim will be applied.
Thanks
-- Brian, Wind Gap, Pa.
---