Got some quality time in the shop this weekend. Still have to do some finish sanding, etc. but the back pieces seems to fit.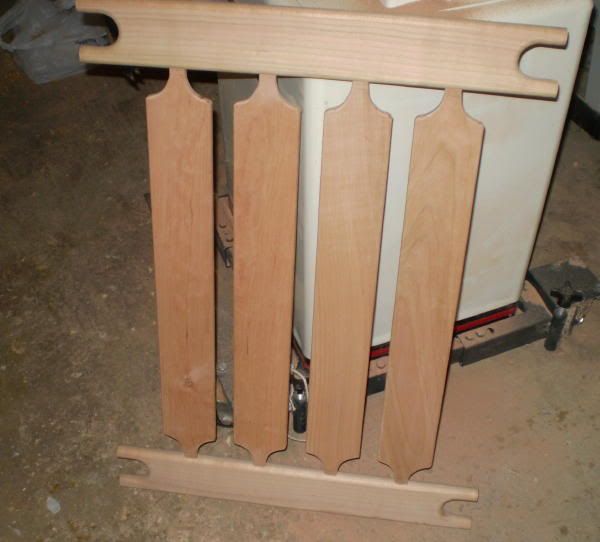 I'm pretty happy with the way the mortises/tenons fit together.
I also got the templates made for my legs.
The back piece fits into the leg template pretty well.
Now the question – Since the back slats are captured in the back rails and the back assembly is going to be captured between the side pieces, do I really need to glue the slats into the rails? I've got enough depth in the mortises for gluing, but I think if I glue, I'll need to pare the tenons down a bit.
So far I'm finding if I take my time, this process is not as complicated as I thought it would be. I've not done a rocker before, but I'm pretty happy with the progress.
I'm going to post this in the forums section as well to see if I can solicit more opinions on the slats.
Thanks for looking.
-- "Our past judges our present." JFK - 1962; American Heritage Magazine
---