Started working on the back of my rocker this weekend. Got the mortises cut for the back slats and the ends cutout and ready to round over.
This is my gobbled together drill press fence to use to get my spacing. Nothing pretty but it did the job.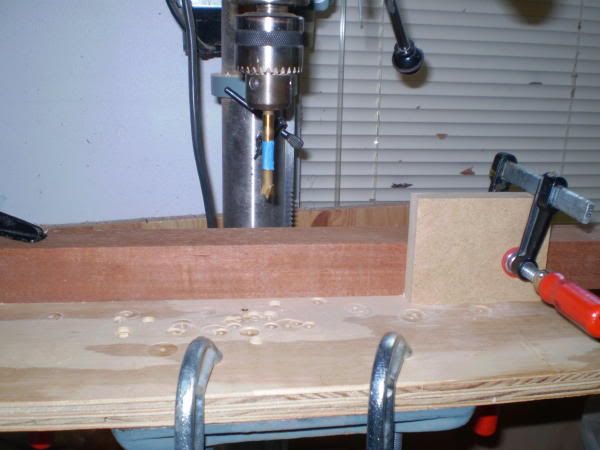 The mortises are 3/8 in thickness, 3/4 in length and 3/4 in depth. Used a 3/8 forestner bit to drill the main holes then cleaned up with a chisel.
Finally I've started fiddling with getting the router set up for rounding over the tenons. My test piece came out with a pretty good fit.
And finally – let me introduce my new shop buddies!
The little brown guy is Oliver Wendell. He's a Brussels Griffon. The white shaggy girl is a miniature Schnauser named Anne. Both are great company. The only thing in the shop that seems to scare them is the router. I'm guessing its the whine that hurts their ears. Got to be careful with little Oliver – he's small enough to miss when moving around the shop.
I'm hoping for some short spurts of shop time during the week. With any luck I can get most of the back pieces done and ready to fit together.
Thanks for looking.
-- "Our past judges our present." JFK - 1962; American Heritage Magazine
---