While I've had a modicum of success sharpening my chisels, I have finally got the hang of it and actually got my chisels sharp enough to cut the fine hair on my arm and pare end grain!!!!! Yippee!!!!
My pictures stink (those digital cameras still take talent!). But you can make out that the fibers are cut not crushed.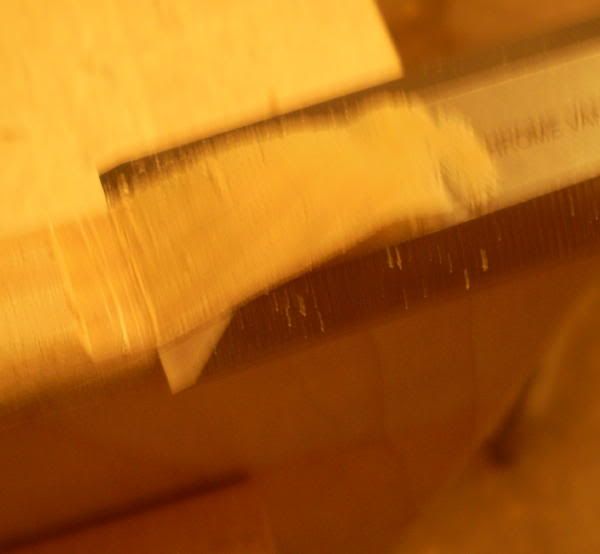 I used a combination of methods – some I used my WorkSharp and some I used my waterstones. I think my waterstones came out just as good or better than the WorkSharp. Now maybe I'll be able to get some decent dovetails cut.
Thanks for looking.
-- "Our past judges our present." JFK - 1962; American Heritage Magazine
---