127 days later——a small cabinet is born! I've finally finished this cabinet. First I have to show you my flub up. I was installing the hinges on the door and while I did pretty well with three hinges the fourth one beat me! My method of holding the hinges in place while drilling the pilot holes worked OK – but my left hand is not my dominate hand and it was not a pretty thing to watch. Anyway – I guess I slipped a little so my pilot holes were off a bit. But no worries – I fixed them with a piece of dowel and redrilled.
I did not measure and cut the dowel. Instead I poked a longer dowel through a playing card – put on a dab of glue – shoved it in the hole and used a hand saw to cut off the excess. The playing card kept the saw from marring my surface. I end up with just a tad of dowel above the door surface. I tapped the little bit down with a mallet and presto – just like that no holes
Miss Kitty has to help. She liked chasing the end of my dowel.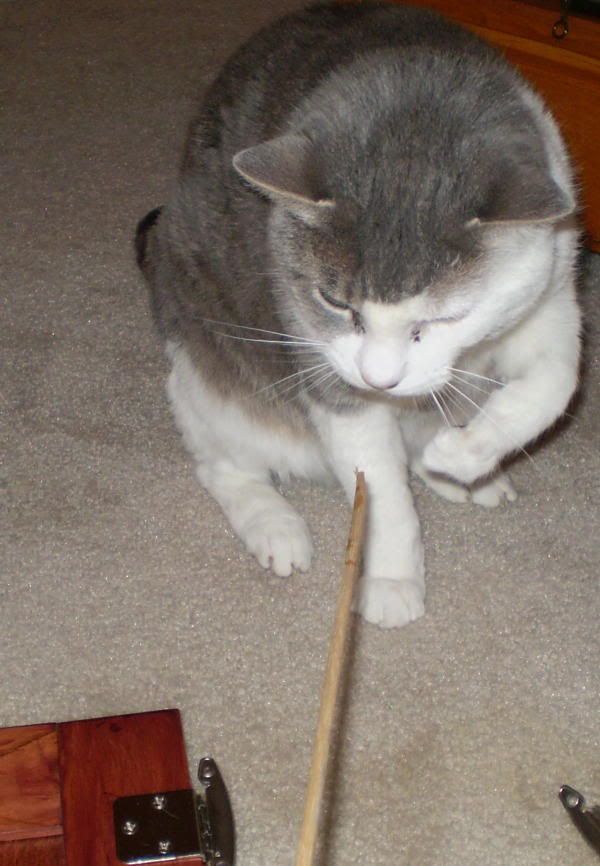 Next it was on to putting the door/drawer knobs on. A little blue painter's tape over the spot protected my surface.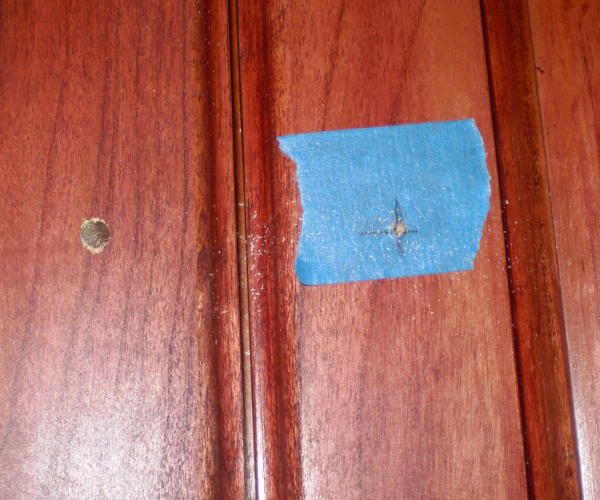 And drum roll please—here is my cabinet.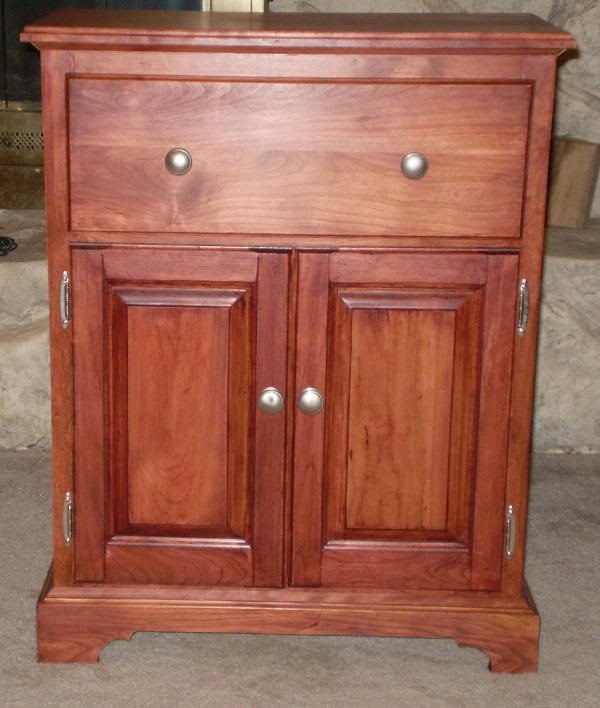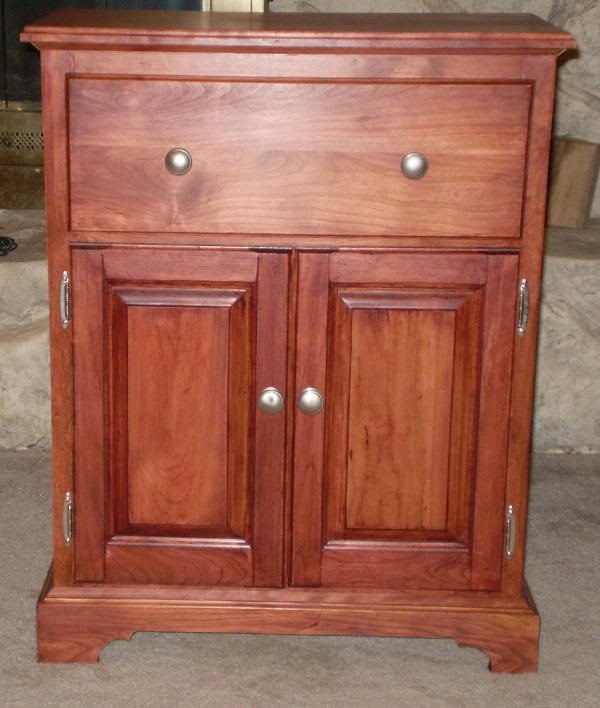 I need to get a neighbor to help me load it so I can deliver it this weekend. There are a number of things wrong with the cabinet. But I learned a lot along the way. One major thing I learned is I'm not very good at designing things. Now this cabinet fits all the specifications I had to deal with – but still I don't like the proportions. This was the first time I used a gel finish. It came out OK – but not as nice as I would have liked. The end grain really darkened up even though I sealed it. I think I could have done a better job of picking out the wood also. I'm not as patient going through lumber to find the good stuff as I used to be.
My doors did come out better than I expected for my first raised panels. The drawer fits perfectly and slides well. So all in all the cabinet came out OK and I think my friend will like it.
I really appreciate all the help my fellow LJ's gave me. The advice here is wonderful.
Thanks for looking.
-- "Our past judges our present." JFK - 1962; American Heritage Magazine
---