Well I found my camera. I was at work and it hit me where I put it. I'm terrible about laying things like that down in odd places and then spend hours looking for it.
Anyhow – I'm making progress on my cabinet. I've got all the door parts milled, sanded and have started the finish work.
This first shot shows the door panels with a coat of finish. The finish is Minwax semi-gloss with a 40% mix of naptha and 1/3 cap of Japan dryer. I did not come up with that formula on my own. I got it from an article in American Woodworker (Dec/Jan 2009). The article was by S. Lloyd Natof. It was good reading and made some finishing things make sense to me.
The next shot is the panels with one coat of General Finish's cherry gel stain. This is my first go around with gel stain. I like it – but it's a bit messy to be using your spare, carpeted bedroom as a finishing area.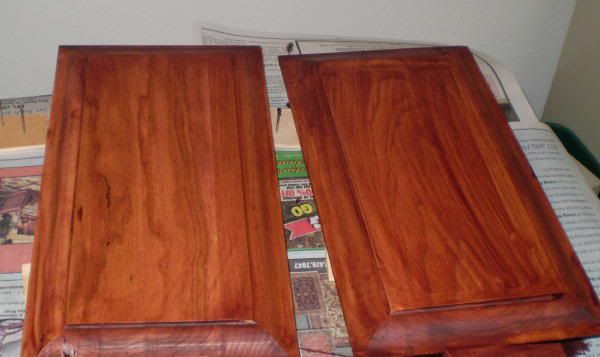 The last shot is the drawer front. Came out OK I think.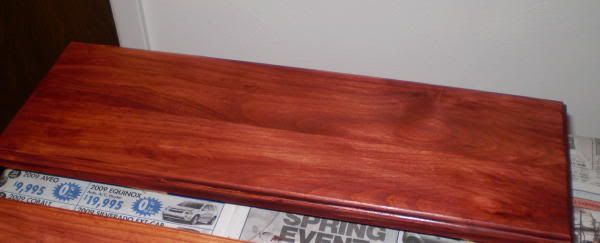 I got really lucky with the color. It matches the existing furniture in my friend's office almost perfectly. If this piece were going to stay with me, I would not chose to use the gel stain. I like the natural cherry color and like to see it's color change with age.
The next thing is to finish the top and get it ready to stain. Hopefully this weekend I'll get the cabinet put together and delivered.
thanks for all the help and encouragement along the way.
-- "Our past judges our present." JFK - 1962; American Heritage Magazine
---