I took a vacation day from work today and spent a glorious day in the shop with a side trip to the lumber yard. Got quite a lot done on the cabinets. Took the door panels out of the clamps, cleaned them up, got them sized to fit and then routed them. They are not perfect, but I think I did OK.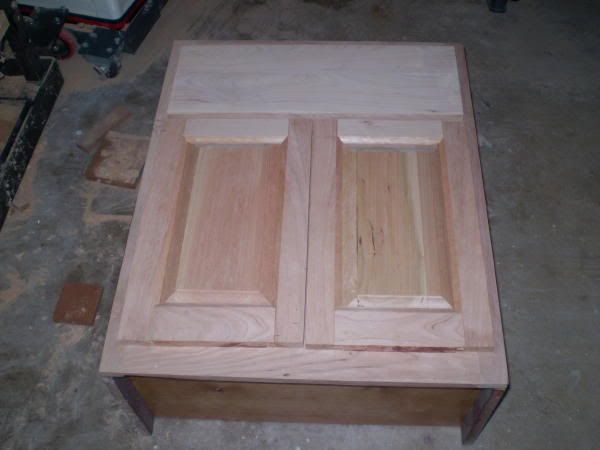 This next shot is a little closer up – you can see I don't have the parts quite lined up for the shot – but they do fit and are flat to boot!
I also did some work on the feet today. I still have to clean them up and do the routing around the top (and on the doors, drawer front and top) – but I think I'm done for the day.
Once I get all the parts cleaned up I'll put on the finish then install everything. I do plan to finish the door panels before I glue up the doors.
That's it for now. I'm certainly making some progress. Thanks for all the help along the way.
-- "Our past judges our present." JFK - 1962; American Heritage Magazine
---