Got a question about the "play" (for lack of a better description) that exists after you snug down the tail stock. Once it's snugged down and then you dial in the final little bit with the top crank – how much play should you have?
It seems like I have to really crank down onto the tail stock lever to get it to not move the minute I try to do the final crank. I'm not sure if I need to adjust something on the lathe or if I need to be more forceful securing the lever.
So that's today's question. Now I need to show you what I've done!
I've done some pens before, but this one has to be the best so far. Something about having the right tools – makes a difference.
I am getting anxious to move onto doing bowls. But plan to stick with some of these smaller things for a bit longer so I can get a better grasp of the tools. (And learn to get rid of some of those tool marks you can see on the key chain!)
Thanks in advance for your help.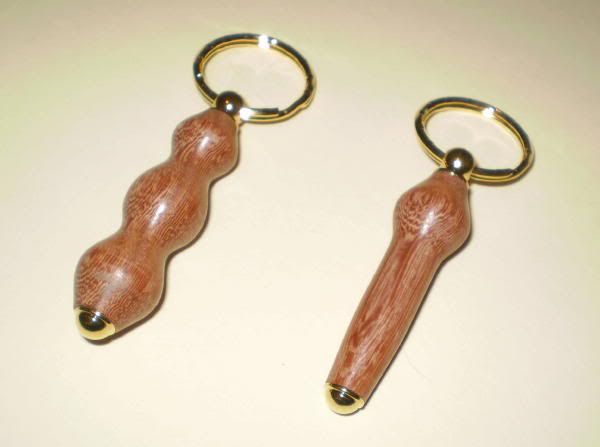 -- "Our past judges our present." JFK - 1962; American Heritage Magazine
---