I decided that I'd take a few smaller baby steps before I tried to make a scoop on my own. So I've been working a little more on learning how the tools work and feel, etc. So, yes I made another round thing—- but this one is soooo much better than the last. This one is silky smooth – like glass in fact. I discovered scrapers!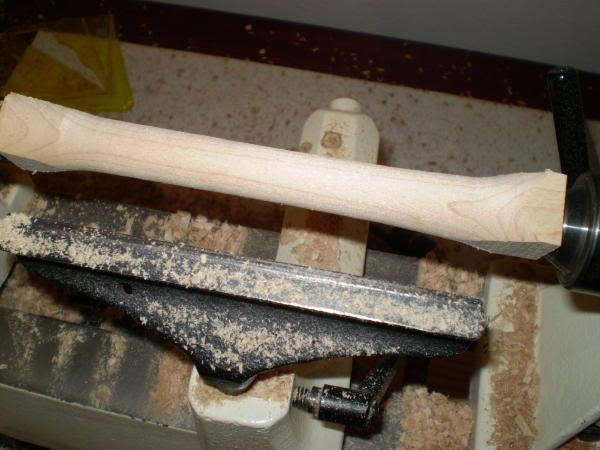 I can't figure out how to turn the flash off on my camera so my pictures are not the best.
But drum roll please——ta da! – My first real project!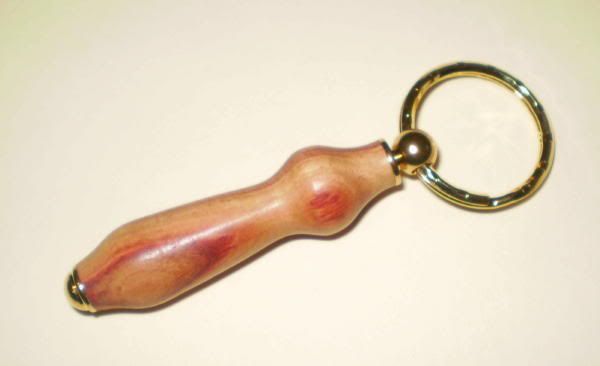 I've done a few pens before. But the big difference is I have the right tools now. My pens never turned out all that great. They were OK, but not very good. If I can get my pens as smooth and silky as this key chain – I'll be on my way.
I have to admit – this turning stuff is a lot more fun when you have good tools and some good advice and instruction.
Thanks for looking.
-- "Our past judges our present." JFK - 1962; American Heritage Magazine
---