OK – I've overdone a bit this weekend – so I'm resting and working in SU to finish up my friend's cabinet. I'm not sure if you call this really resting or wrestling. I'm getting a little frustrated actually – I've put SU down for quite a while and feel like I'm starting over. I've even gone back over my blog and can't find this issue or it's solution.
One point of confession here—- yes I know that I'm building as I go as far as design. I can't seem to do otherwise – I've managed to get this far – but I know it's not the proper way to do a project like this. Please forgive me!
So this is where I'm at with the actual cabinet. The proportions are really odd to say the least but the cabinet fits the requirements of the space, etc. The drawer cavity fits the Wii games and the shelf fits the Wii console, there is going to be two doors and the width fits the space between the doors where the cabinet will go.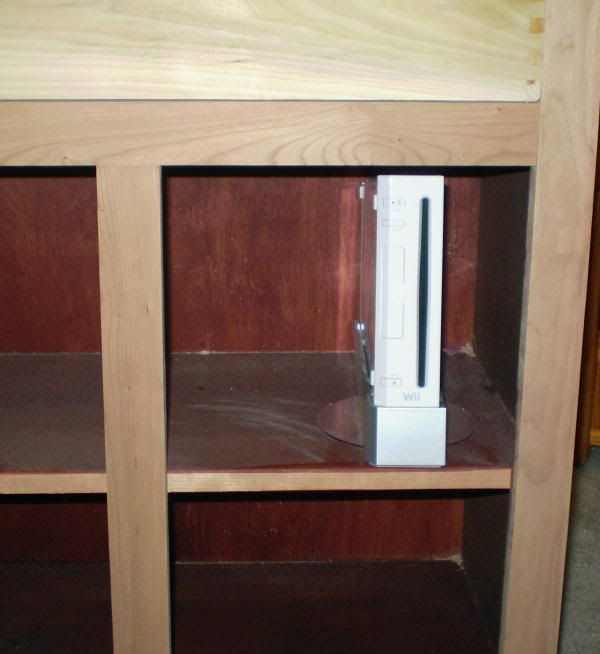 OK now onto the SU issue. This is what I've drawn so far.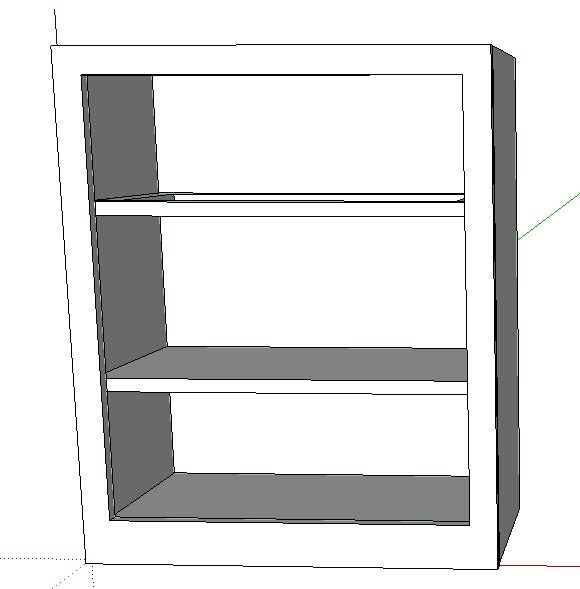 What I cannot seem to get drawn is the middle vertical rail or the middle horizontal rail.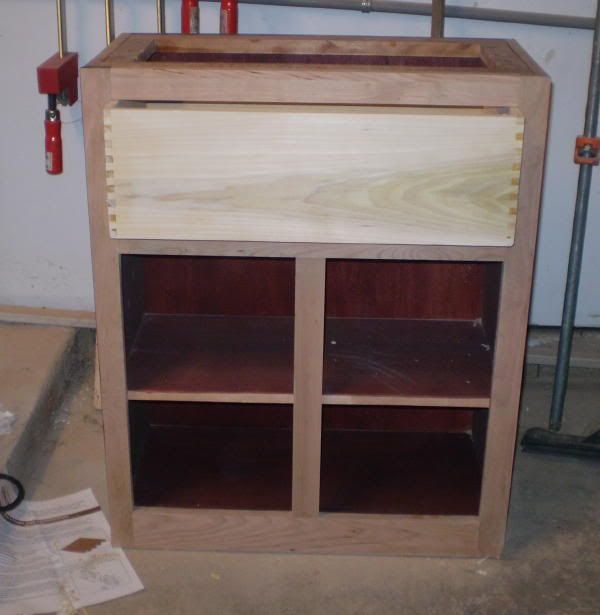 No matter the method I use the rectangle ends up creating a face over the entire cabinet. What am I doing wrong?
I want to get this finished up so I can start messing around with designing the feet, drawer front and doors. (Not that I won't need help with that also!)
Thanks in advance.
-- "Our past judges our present." JFK - 1962; American Heritage Magazine
---