Hey, Hey, Hey – I made a dowel!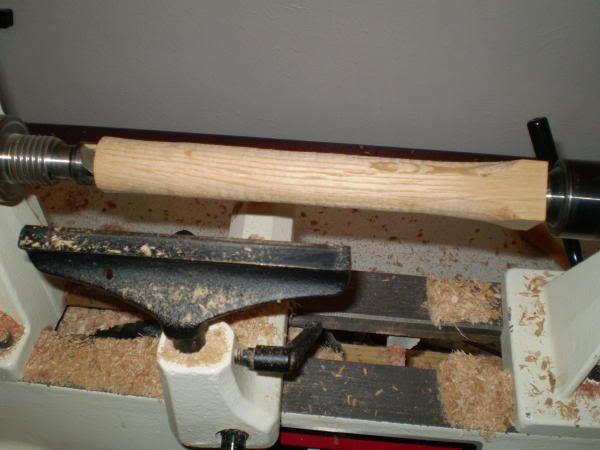 It's kind of rough. Still not very good at smoothing off. This is one of several I've made trying to get the hang of the tools.
Of course, after you do a dowel – you've got to make some shapes. So I've tried to make some coves. Not as easy as it looks.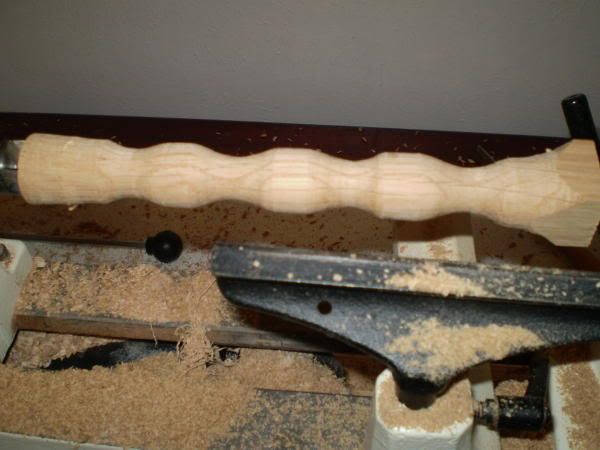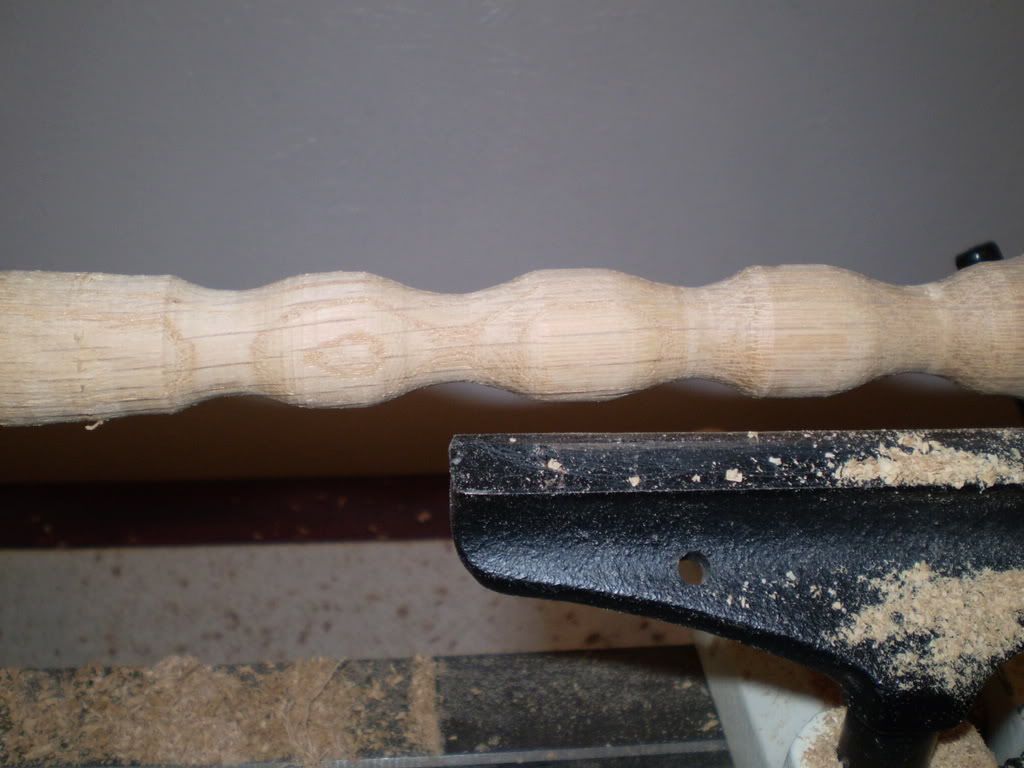 You can see that I've not made much progress at getting the coves to "blend" with the whole piece. But it will just take patience and practice.
This particular piece is oak – so I know it's a bit harder to turn than ash or poplar. It's said that you should use soft woods to learn and practice on. But I had a bunch of small pieces with nothing else to do with. I've dug out some ash I've had lying around for a while and will probably chuck some of that up to see what I can do with it.
When I started this little adventure, I was a little bit worried about the vibration and that it may be more than I could deal with. But so far, my worries are unfounded.
I can certainly see where turning is addictive.
Thanks for looking.
-- "Our past judges our present." JFK - 1962; American Heritage Magazine
---