Well I can certainly see why turning is so addictive. I had my first techniques class today. We did a little spindle work and some hollowing. I got to use a lot of different tools to get a feel of them. Skews, gouges, scraper, multi-purpose tools, parting tools, etc. Had a terrific time. Learned a lot. Mostly that I have no idea what I'm doing – but I know I'm going to get better.
We used soft woods today, ash and popular. They turn very easily so they make good woods to learn on. We did not do any finish type work but that should not be hard to pick up. l'm glad I started this journey.
So here are my projects – a spurtle, a scoop and a scraper. (A spurtle is a Scottish eating gadget that they used to stir their porriage.)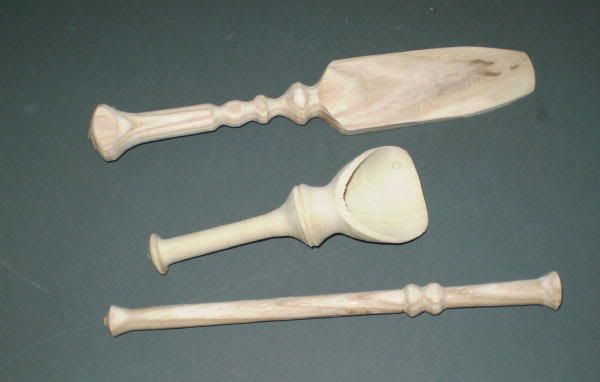 My scoop needs a little sanding on the edges – but it came out pretty good.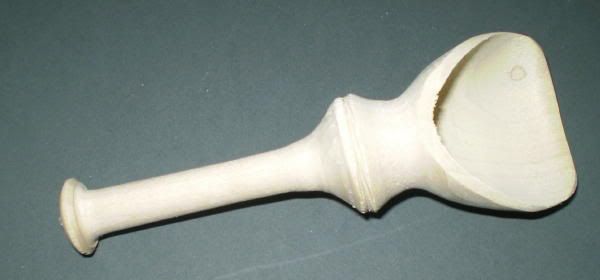 My spurtle is not taper quite right – but it does feel good in my hand.
The scraper is really supposed to be a spatula – but can't see how it could be a good spatula – but I can see using it to scrape the bottom of bowls or a frying pan. Mine needs a little shaping work on the business end.

Thanks for looking.
-- "Our past judges our present." JFK - 1962; American Heritage Magazine
---