I'm still being very careful about the size of my projects. I still need to get past the fear of hurting myself from lifting or moving something more than a gallon of milk. I'm getting there though.
So now I'm back to working on my friend's cabinet for her Wii console. Right now I've got the carcass made and will be starting to work on the face frame tomorrow.
I have decided that I like finishing as I go. Sure makes getting those inside corners looking a lot better. I'm using General Finishes Cherry gel stain on the cabinet. In a good stroke of luck – I actually managed to get the color very close to the other furniture in her office.
So here's a progress picture.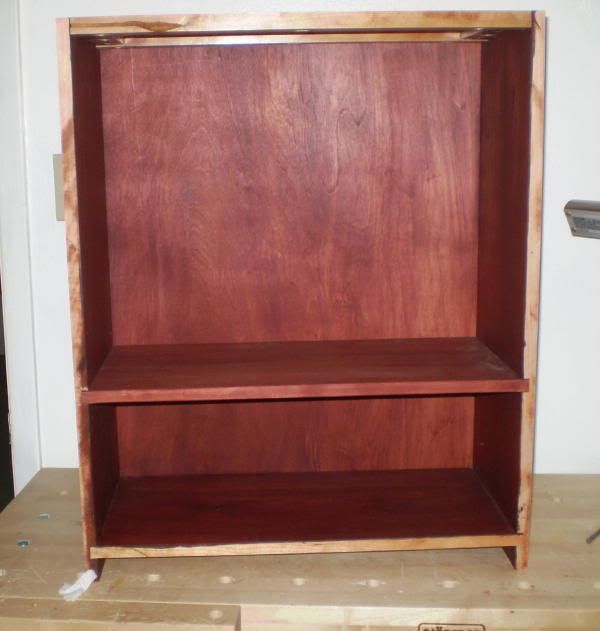 this is the prototype I made long, long ago.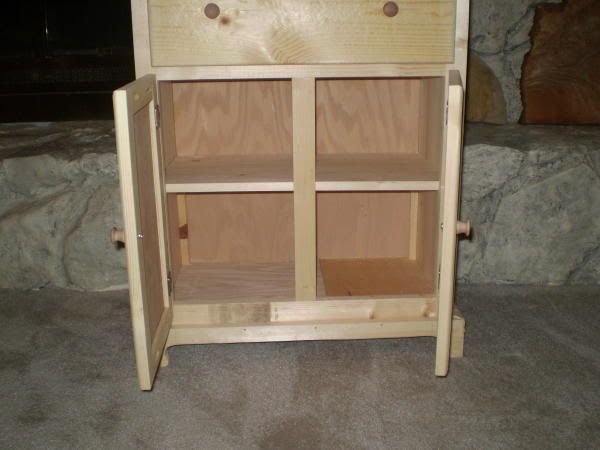 As my previous posts have said, I'm going to make the feet wider and the drawer will be sized just a little smaller. I'm limited in my sizes as she wants the drawer deep enough for the Wii games to sit on their sides in the drawer and the shelf had to be low enough to allow the console to sit upright. Then of course, is the width of the cabinet itself. It has to fit in a small spot along the wall. So proportions on this project is a challenge.
Thanks for looking.
-- "Our past judges our present." JFK - 1962; American Heritage Magazine
---