Almost there. I've still got the handle to put in and a plug in the front – then I'm taking the dog to work to get a friend to paint on the face.
The little metal caps that go on the axles were, to say the least, a bear to put on. if you have gorilla hands you could do it, but I had to use a hammer!
The dog has a good turning radius.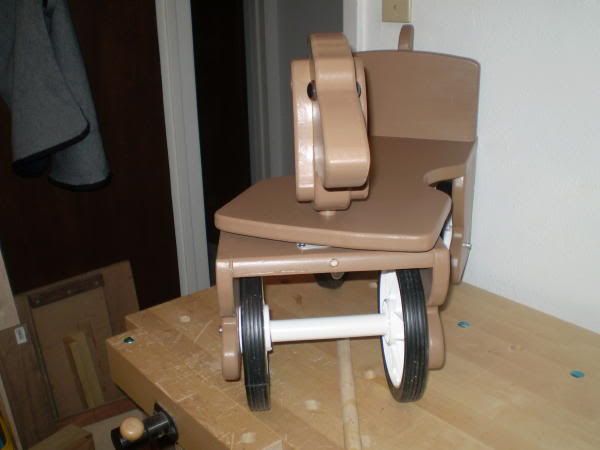 I like the eyes – -they look a lot like my dog's eyes.
Hopefully I'll have the dog done this week. I've been told the dog's name is going to be Lexa.
Thanks for looking.
-- "Our past judges our present." JFK - 1962; American Heritage Magazine
---