Still working on the dog scooter. Making a little progress. I have to admit to not being a big fan of those paper plans – but it seems to be going OK. Hopefully my friends niece will like it.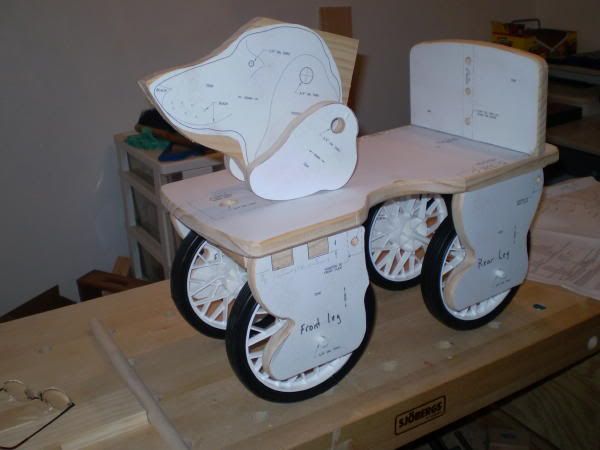 I need to fit the lazy susan mechanism and then I'm ready to do some final sanding and actually putting it together. I'm planning to paint it before I assemble it – in hopes that will help me do a better paint job. (Can always hope.)
Thanks for looking.
-- Like a bad penny, I keep coming back!
---
---
---