Time to put the bottom in the box. On a typical box project, I cut the bottom groove before I cut the mitered ends. The reason for this is just safety and ease of pushing through the blade. You can see here that the chance exists to pop the piece off the table – it the miter were not there, that chance would be eliminated. This picture is exaggerated as it's hard to make the piece do the flip at the same time as taking the picture.
The box material I'm using is small enough to use a 1/8" bottom panel. I like to have my groove set the thickness of the bottom panel from the bottom of the piece. Maybe a scooch more, but not much. I don't measure this distance. I use the bottom panel itself to set my fence.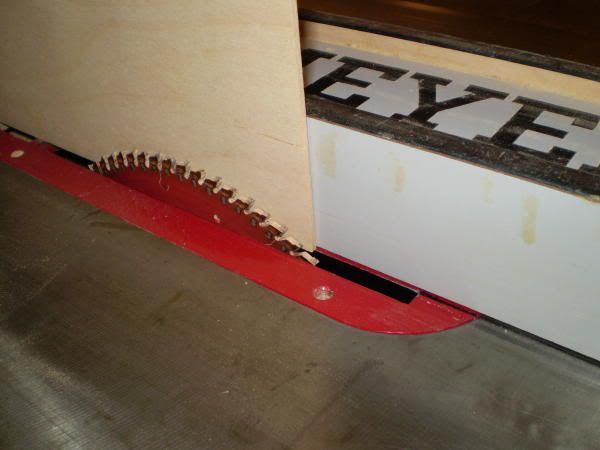 I set my height to just shy of 1/2 the thickness of the material.
When I get ready to cut, I make sure my pieces are stackied so that the bottom edge is in the right position when I pick it up.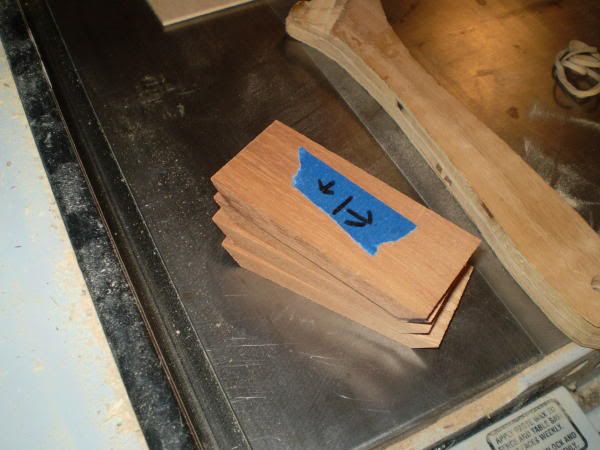 Using a push stick is a must as is a "featherboard." I'm using a paint stick as a feather board here. Some would cringe at this as they'd prefer to use a featherboard that is secured to the top in one fashion or another. But the fellow LJ who asked me to do this blog has little funds and limited materials – I wanted to show him you could do what he wants to do with very little. With that said – safety is paramount – so if you do not feel comfortable with this type of featherboard – you shouldn't try it.
My bottom material is 1/8" and my blade is 1/8" So in theory I should be able to make one pass over the blade and have a good slot to place the bottom. But as you can see – this is not necessarily true.
To overcome this – simply move your fence over a tiny bit, not much. You don't want your bottom too tight – nor too loose. I moved my fence over about a 1/32nd.

So now to cut the bottom to size. There are numerous ways to do this. You can simply put two sides together and slip in your bottom material and make tick marks on where to cut.
Or you can put two sides together and measure. Here I've inserted the rule into the groove.
This is not precise measuring – I tend to sneak up on the final size. Takes a little longer – but I've got lots of time. You can see here that I've over shot my mark a little. My corners don't come together.
I snipped a little off two edges and now my corners meet nicely.
Next is simply gluing up. I'll repost the pictures here – but previous blog entries tell how I do this.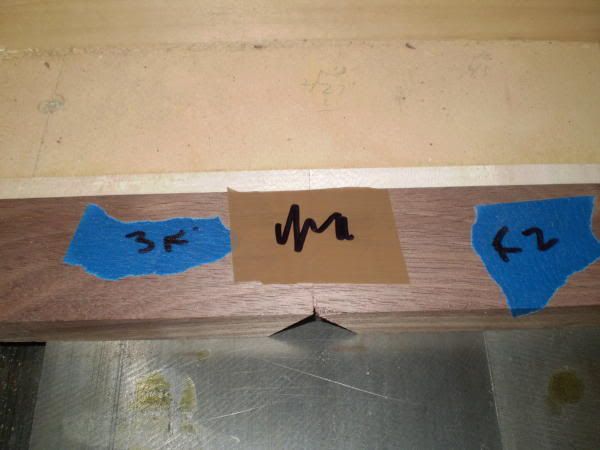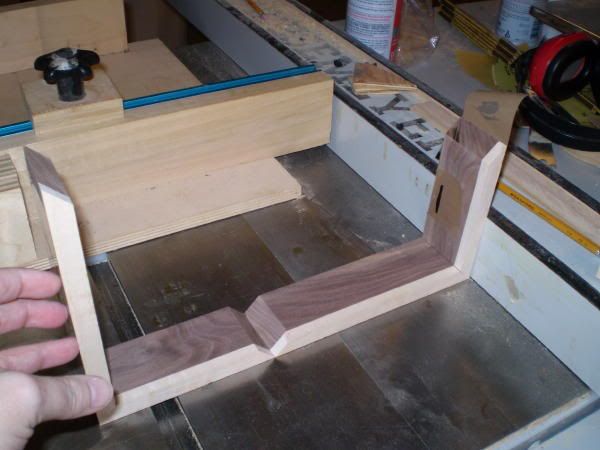 Of course, you want to put your bottom in before you close up the box!
As always – any comments welcome. This is only one way to do the job. Hope it helps.
-- "Our past judges our present." JFK - 1962; American Heritage Magazine
---