Just puttering around with sharpening tonight. I found this old beater in a box while looking for something else. Thought I'd give it a little attention.
I honestly don't know what I was using this for that made it in such bad shape—- but, if nothing else, it proves I was at one time working on something!
Five minutes working through 80 – 220 grit – got all (OK most) the crud off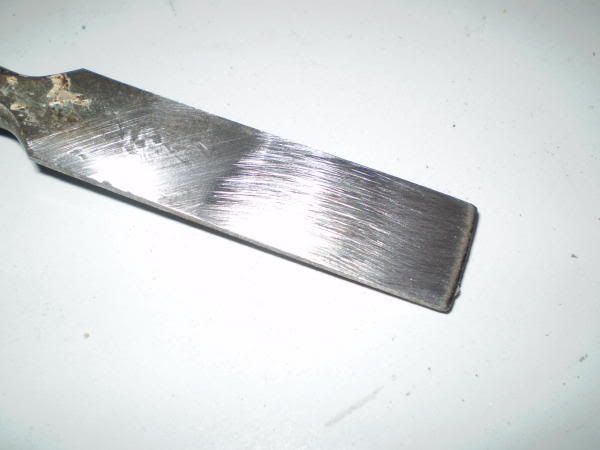 I prefer to use my waterstones for most of my sharpening – but the beater seemed like a good candidate for the Work Sharp. Since I don't have a grinder—this is the next best thing. I could not imagine how long it would take to get the knicks out of this old guy without a grinder or Work Sharp. I started on the standard sandpaper so I did not muck up my more expensive paper on the Work Sharp.
Is it sharp – NOPE – but it looks better. Not sure I'll spend any more time on this guy because it's a beater after all – now I have a prettier pry bar, etc.
-- "Our past judges our present." JFK - 1962; American Heritage Magazine
---