Well – I've managed to get my first scroll saw project done. I've been off LJs for a while simply because I can't be on the computer so much at home when I spend so much time on it at work. My neck just won't tolerate the computer use. But that's getting a bit better. I am now allowed to sit in a chair and move around a little bit without my neck brace and I'm allowed to sleep without it. So that's all good. I can go about 2 hours before my neck needs the brace to give it a rest. I figure I'll have to move into the "brace-free" lifestyle a little bit at a time.
So here are the pictures of my scroll saw project.
I think is where I left off on my last blog entry. I'm starting the make the outside cut. I chose to start at the base of the neck then move to the right. This allowed me to leave the antler's for last.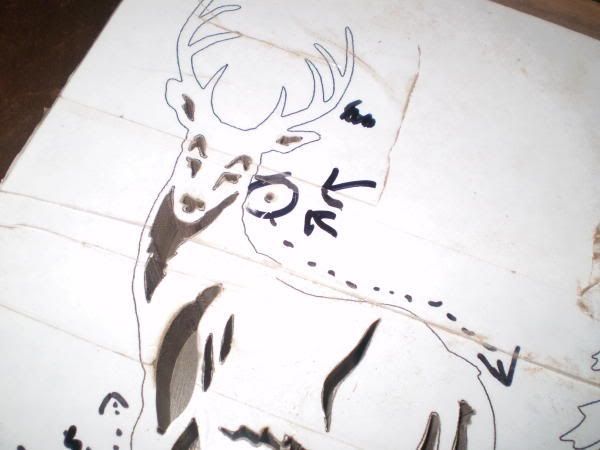 Here shows my outline.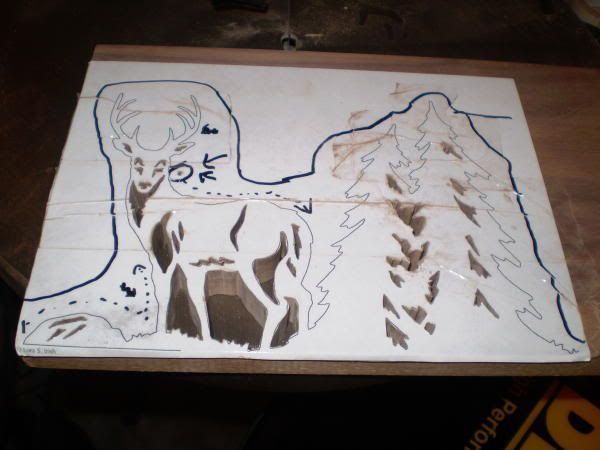 You can see here – I've cut out the majority of the outside of the elk and am working on the antlers. The first picture shows a bit of burning on the top of the antlers. This will be cut away. But I got the burning because I went a bit to fast cutting and I don't have the right blade for this particular project.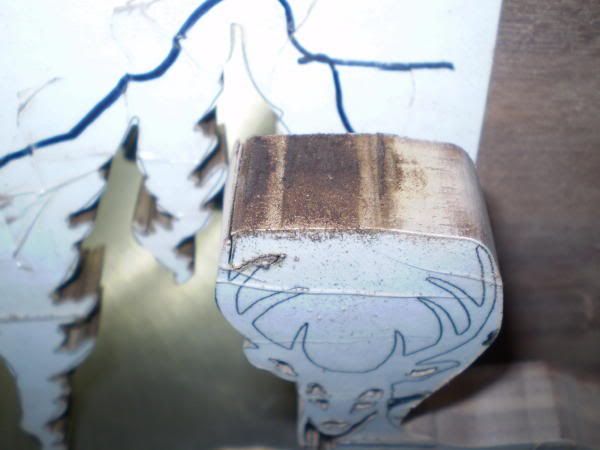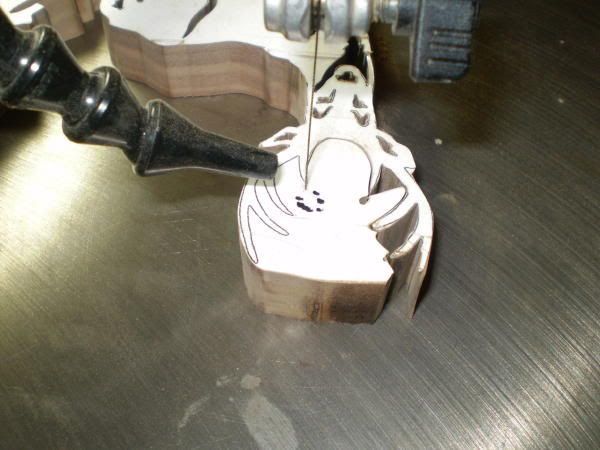 So now everything is cut out and it's time to take off the pattern. You'll remember that I used a light spray adhesive to put the pattern onto the walnut. You can pick at the pattern with your fingernails and do OK getting it off. You can also use a small amount of mineral spirits to remove it, but I prefer to use a hair dryer. The heat melts the glue and the pattern peals right off.
You can see here how easily the pattern came off – almost completely in one piece.
And finally the piece. I've not put a finish on it yet.
And last but not least—- my biggest cheerleader—Lucy.
Hope you are all well. I've been lurking around and you guys sure have been a busy lot!
-- "Our past judges our present." JFK - 1962; American Heritage Magazine
---