Or as done as it's going to be. So here's the finish up.
The last entry had me down to the drawers and putting in the bottom. This shot shows where I put in some guidelines to set the bottom. I hide the side so I could see where to guide the bottom.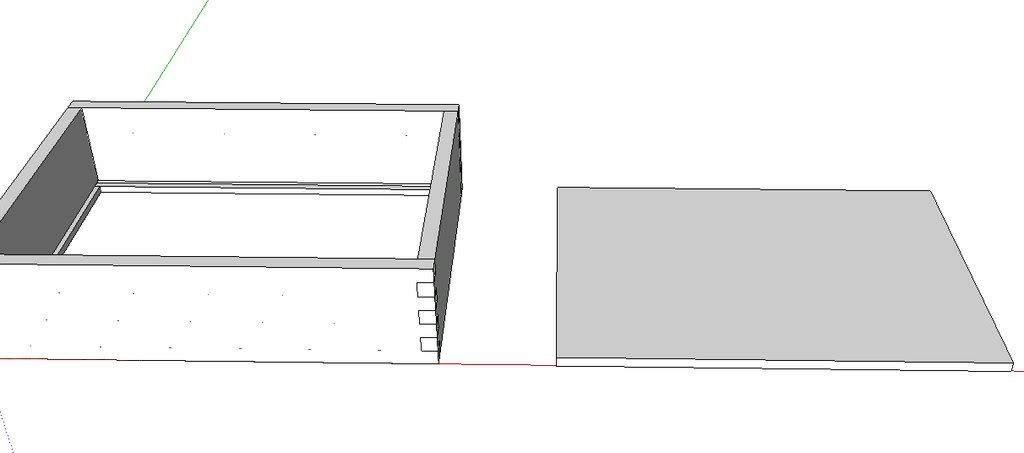 I also tried to do the move by using the x-ray function (found under view on the program's menu bar).
You can see here where I moved the bottom in – notice the inference dot.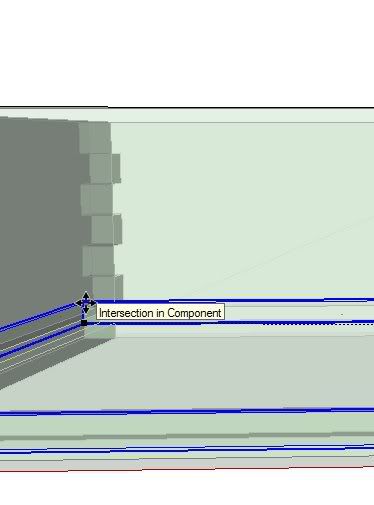 The next two shots just show that I managed to get the bottom in OK and have taken off the x-ray view.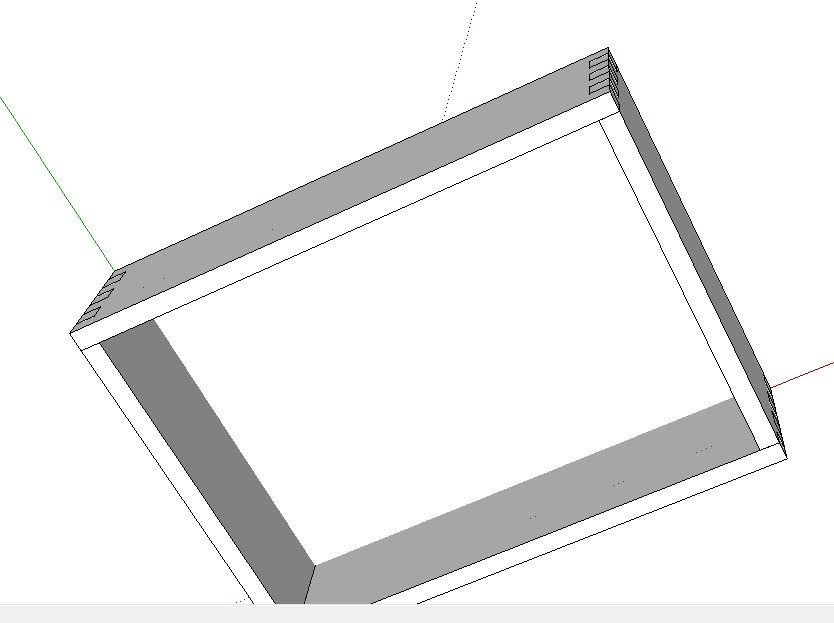 I had been wondering how I was supposed to put on the front piece, but that was one of those duh moments. I simply put in some guidelines.
Next drew a rectangle on the front.
Then push/pulled to 3/8".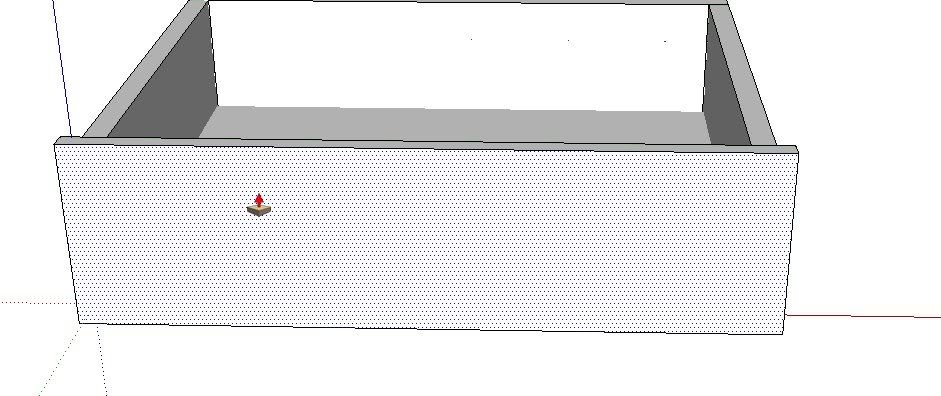 Here's the finished drawer.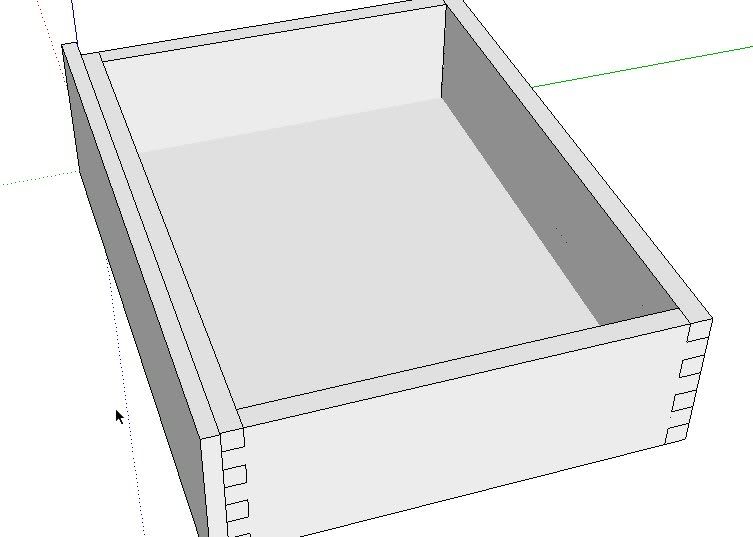 The table with the drawers "installed."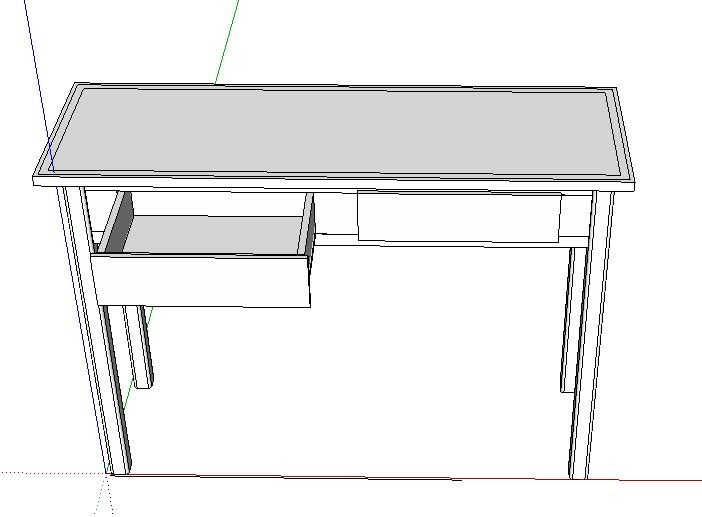 And drum roll——- here's the finished table. It's not perfect by any long shot of the imagination, but I think if I were to be going into the shop, I could build from this. I would probably break it out into dimensions and maybe install a cutlist plugin, but I could build without that stuff.
The "paint" is the cherry original.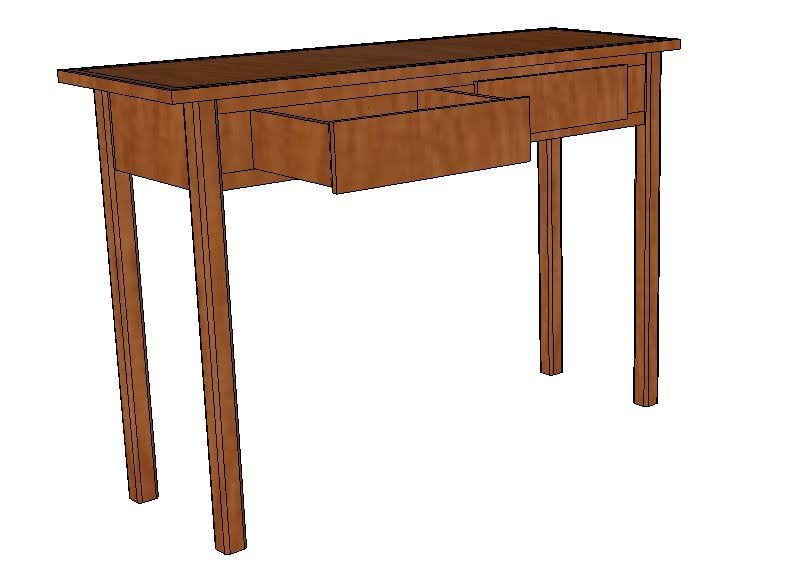 Thanks for following my blog and all the input.
I've learned quite a lot about Sketchup through this little project. Along with that, I also learned a lot about computers in general and a little about patience and tenacity. When I started this project, I really did not think I would finish it. I surprised myself that I not only was able to learn the basics of the program but that I finished as well. I hope that some of you were able to learn a couple of things along the way also.
A special big thanks to DaveR who has patiently, through this blog and through private e-mail, tutored me through the process. THANKS DAVE!
-- "Our past judges our present." JFK - 1962; American Heritage Magazine
---