Here's a little tidbit that I recognized tonight while drawing my guidelines for my drawers.
Notice on the first shot that my red inference dot is on the middle of the red axis and I've got a dotted line showing where my guideline will be when I release my mouse.
This next shot shows where I start on the "origin" (yellow inference dot) and move up the green axis.
At first I thought that because I was moving on the green axis line itself – I did not get a guideline – instead I got a guide mark symbolized by the small cross on the green axis. But first thoughts are deceptive. You'll see in the next group why you don't want a black dot if you want a guideline and not a guide mark.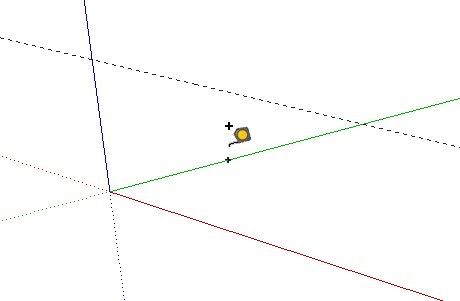 Now I need to draw my other line to make the outline of my box. Notice in this next shot that you see both the black inference dot at the origin and the red dot on the green axis. This will not give me the guideline that I need.
To get my second guideline – I need to get only the red inference line and move away from the green axis.
I finally have my guidelines for my box.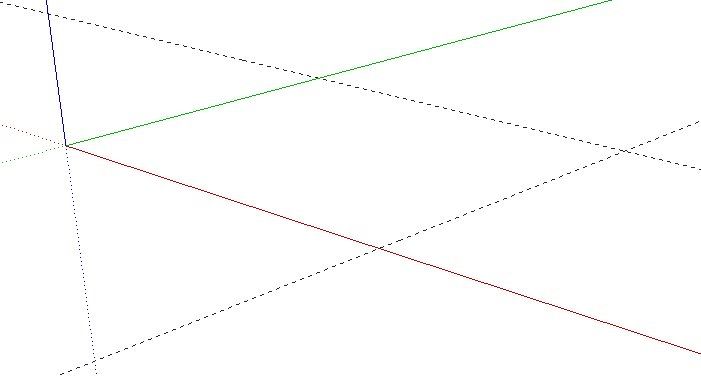 Hopefully that's clearer than mud.
-- "Our past judges our present." JFK - 1962; American Heritage Magazine
---