I was not going to do any more on this project tonight—- but could not sleep. So I piddled with the drawers for the hall table. They are not pretty. The box resembles and box joint box—but that's about it. I still have to work out how to to interface with other parts. But that will come. For now this is the box I'm working with to make a drawer for my table. I am using 3/4" material here, but will switch to 1/2 material on the real project drawers.
So without further ado—- here is my masterpiece. :-)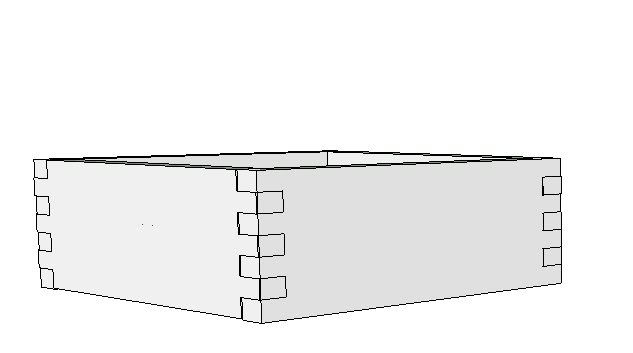 Geez you guys have no idea how badly I want to be making sawdust and nicking my fingers with my chisels or even smelling the sweet smell of freshly jointed wood. But alas I must work on design and play with this computer until about mid-September at the earliest as it stands now.
So fellas—make some dust for me and appreciate it!
Thanks
-- "Our past judges our present." JFK - 1962; American Heritage Magazine
---