So now we have to take a look at tools. There are LOTS and LOTS of tools to look at. But the three most important are the zoom, orbit and pan tools. It seems that their importance are in that order.
Again, I've definitely discovered that if you don't have a mouse you better get one. You can do everything with your keyboard and cursor – but you'll save yourself a whole bunch of aggravation by getting a good mouse.
Moving the scroll wheel back and forth zooms in and out. This replaces the tool that looks like a magnifying glass on the menu bar. This feature helps you to move in close to any particular portion of your project that you want to work on at any one time. When you have a lot of different portions of a project on the screen the zoom feature will be a big advantage. (Layers is another feature that will be useful as zooming – but that's way ahead of where we are now.)
Pressing and holding the scroll wheel down orbits – allowing you to move around the object and see it on all sides. This replaces the icon that looks like two arrows going in a circle. (It's the one right next to that ghostly looking hand.) You want to become an expert at orbiting—- you'll thank yourself for obtaining this little talent. Picture yourself wanting to look at the back of your house. The only way to do that is to walk from the front to the back—- orbiting is like walking to the back yard.
The pan tool—- that ghostly looking hand – this allows you to move the object around the window. It does not spin the object – just moves it from one side of the window to another. The mouse, in my opinion is less useful with this particular tool. To use the mouse you need to hold down the scroll wheel and at the same time hold the shift key down. This makes the pan tool appear – then moving the mouse around (all the while holding the wheel and shift key down) will make the object move around. I think it is easier to use the icon – you have to select the icon then hold the LEFT mouse button down to move the icon/object around. I just think it's easier to have to hold only one thing down at a time.
Those are the three tools you MUST get a grasp on before getting very far.
Hopefully I'm not going to slow for everyone——I'm sorry if I am—- I am taking a long time to get the hang of the program. One thing that I think is very helpful is to just start "sketching" and clicking and doing the little things to get a feel for what each tool does.
I think that the biggest shortfall of any book, article, blog, or instruction on any topic is that the person who is writing or teaching leaves out some of the little things that make such a big difference to actually using the program—- I call those things the "Ah now I get it" things. The writer or teacher does not leave these things out intentionally, but the little things are just taken for granted. These are the things that I need to figure out to use the program. So that's what I'm going to try to do here.
Hopefully it won't be too boring. But we are going to take baby steps. I figure I have till about September before I can get back in the shop so that leaves a lot of time for baby steps! Not really, while I have until September, I won't really go that slow. :-)
One assumption that I've made that is not necessarily wrong as a whole, but is not exactly right—- (did you get that?) is that everything starts out as a shape – in other words you have to start with a rectangle or circle or triangle, etc. This is not right.
The important thing is that you have to have an edge and a face to get anything done. You can accomplish this with the line tool (the pencil) – you don't have to start with a "shape."
Just try this—- select the pencil tool, click on any spot then move your cursor to another spot and click again. You now have a line. Because it is a single line attached to nothing in particular it will be a dark line.
Now something about lines and SU in general. As you drew your line did you notice what color it was? If it was green, red or blue that means you are drawing parallel to one of those axes. If the line is black as you are drawing – that means you are not parallel to any axis. Most of the time you want to be parallel to an axis – that will make everything that comes after easier.
Now back to that line—- if you have not moved your cursor from where you clicked the second time, you may notice that green dot at the end of the line – that dot – no matter the color is called an "inference" you need to pay attention to those little dots. The green dots indicates that you are at the end of the line and if you click again while that dot is green and move your cursor around you will begin drawing a new line from the "end" of the first. If you move your cursor so that the green dot disappears along the line it should turn red, this indicates that if you start drawing from there that your new line will begin on an edge not the end. Pretty simple. If you keep moving the dot will change to another color – light blue to my eye – indicating that you are at the midpoint or center of your original line. There are other dots or inferences to watch for. But those are the main ones to start with.
Now back to the end of your line where that green dot is take a look at the bottom right of your screen – you'll see a little box that says "length". This is the value control box. You can make this a complicated idea – but it's not. It's a dimension indication tool – that's it. Move your cursor away from the green dot and watch the box – it will show the length of your line. This will help you when you start actually drawing and want to make something a certain dimension. Don't make it a complicated thing——try to keep this simple. (That's what I keep telling myself.) If you are drawing a line – it shows length, if you are making a circle, it shows radius, etc.
Now just to complete (well not exactly complete) the thought on edges and faces—- take your line and draw four that are connected at those little dots. Once you finish that last line you'll see that the inside of the four lines turns a light black——that light black space is a "face."
Now let's play with that face. Move your cursor to the tool bar and pick up the "select" tool. That's the arrow in the upper left corner of the screen. Move the arrow over the new face and click—- that will change the texture of the face into a bunch of little dots. ANYTIME a face is selected it will have these dots. Anything that is selected will be the portion of the object that will be changed by any following action.
You can "select" by clicking as well – you don't necessarily have to use the select tool.
ok that's all for now – all this left handed typing gets tough! More later.
As always comments, suggestions, questions or corrections are always welcome.
oh and just because I don't think a blog is complete without a picture———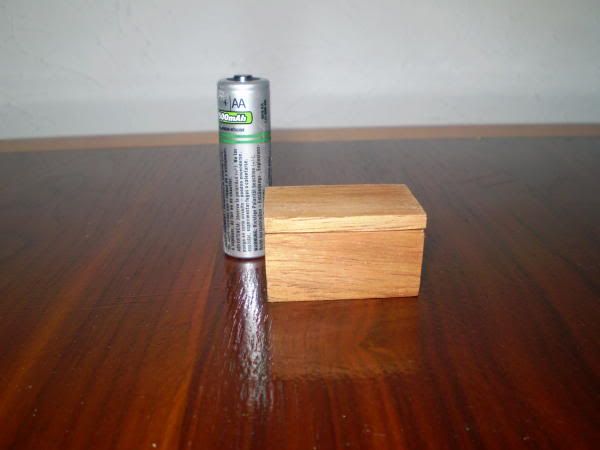 there – I feel better.
-- "Our past judges our present." JFK - 1962; American Heritage Magazine
---