So there I am in my little bedroom shop pondering the future and what projects I'd like to build when I'm feeling better. Hummmmm should clean up this mess. Once cleaned maybe it'll stay that way – until I start working again anyway.
So here I am cleaning up, picking up tiny pieces of wood, shavings, etc. Underneath it all is this miserable looking piece of sandpaper.
Here's my tip for the day. No matter what brand/type of sandpaper you use—- don't push it. In other words when you use up a piece of paper, throw it away. Don't overwork yourself by trying to stretch the paper just a little bit further. The only thing you are stretching is your project time. The grit on sandpaper only lasts so long, when its gone, its gone. The paper backing is simply not going to do the job. Don't be cheap just get out another piece of paper. You'll get your project done faster and probably better because you won't get frustrated with the lack of progress in your sanding stage.
It's like in baseball—when you try to stretch that single into a double, 90% of the time you get caught. Don't get caught – get a new piece of paper.
With that said, you can stretch your paper dollars by doing a few little things. First – one thing we all do is wrap paper around a block to do flat surfaces and sometimes different shaped blocks to do contours, etc. This leads to the problem that you only use about 1/3 of your paper, then you get all these little pieces with nothing to use them on.
One way that I've started to use to sand with is to take that same piece of paper and the same block of wood and make it into a four sided block. I end up using more of the paper and I don't wrestle with it staying on the block.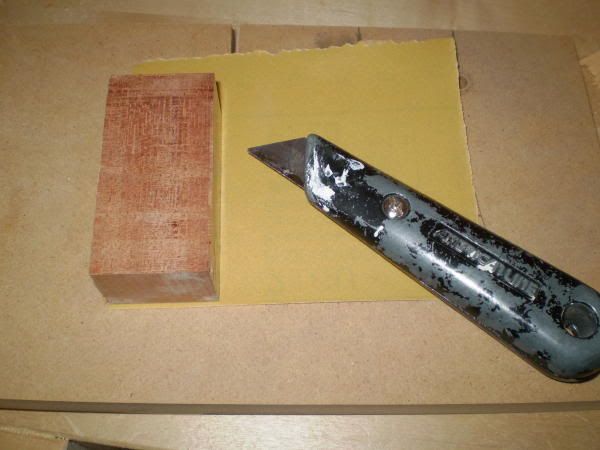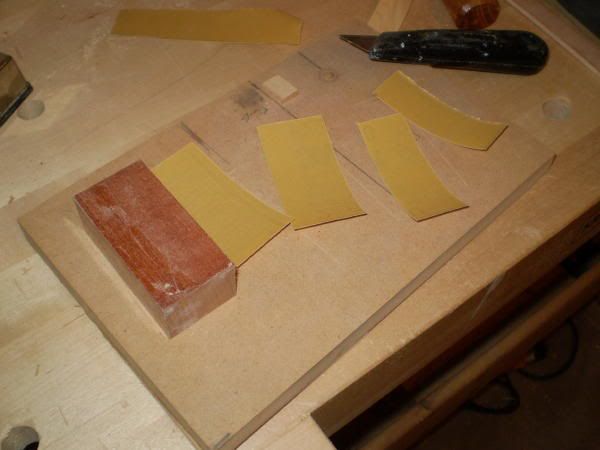 Use spray adhesive and apply to each side of your block and you now have a 4-sided sanding block. Double sided tape would also work but the spray is cheaper, although it does smell.
Let the adhesive dry for a few minutes before you start sanding. Once the paper is used up you can throw the whole block away or peel off the paper and re-use your block. I generally throw the whole thing away since it was scrap anyway.
I've also have heard that you can re-use grit 80 for 100, 100 for 150 etc as you grind down the grit. I think that's just trying to stretch your dollars a bit to far. Then you are also taking time to decide if that one piece is good as which grit,,, not worth it to me.
So guys and gals there's my little nugget for the day.
-- "Our past judges our present." JFK - 1962; American Heritage Magazine
---