I was digging around the garage earlier today and found a cutting board project that I did last Christmas that did not turn out so good. I put it aside because I just could not bring myself to throw away the wood. We all have those projects laying around.
Tonight after dinner I decided to give the planes a try to see if I could straighten this board out and flatten it.
I still need to a do a bit on the flattening – but I'll save that for tomorrow when I have time to sharpen again and reset the plane. But here are the edges——I think I did ok.
This first picture shows a large tear out on the side.
This next picture shows where the ends of each strip does not align.
Taking light cuts the tear out on the left side took about 40 passes and the other side about 20.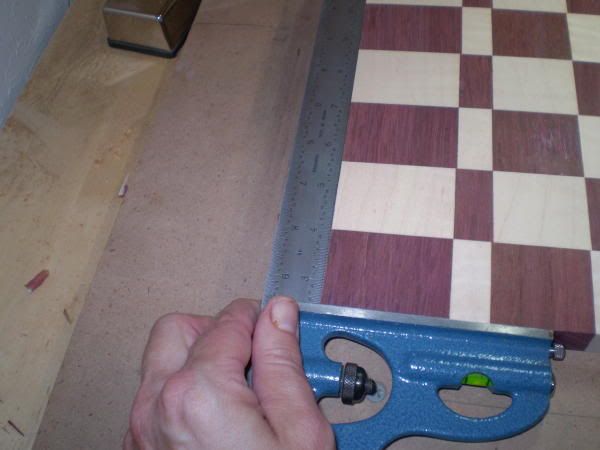 I'll finish flattening it tomorrow and I think I'll put this away as a Christmas present for this coming year!
I'm just having to much fun with this hand tool stuff.
-- "Our past judges our present." JFK - 1962; American Heritage Magazine
---