Having trouble staying on the net. But will try to load the few pictures that will explain a little of yesterdays classes.
Setting angles for chisels and plane irons—- set your protractor to angle desired.
Set protractor on edge of board/flat surface
Slide the chisel/plane iron, which has been loaded into the edge guide up to the protractor's blade.
This next picture shows the edge guide with the filing done on the top. You can see it's only the middle portion that has been filed.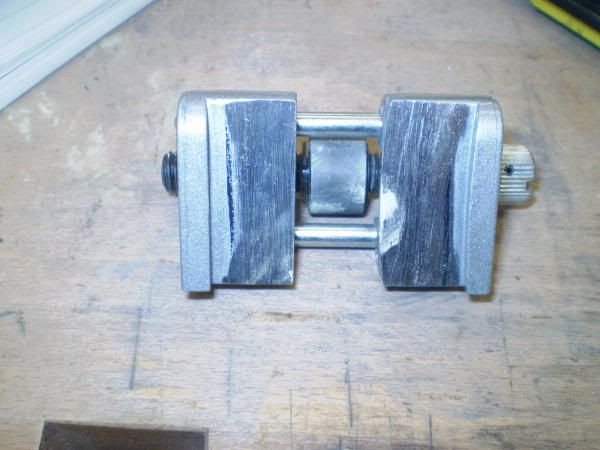 I'm going to post this and then do another post so that I get this on before I get punted off the net. Stay tuned—- had a lot to cover today!
-- "Our past judges our present." JFK - 1962; American Heritage Magazine
---