I've had this e-bay plane for quite some time now. I've had it apart and left it on my fireplace hearth for months just looking at it, not really knowing what to do with it. Got a wild hair this morning and picked it up and started to work on it. It's no where near perfection as, honestly, I really don't know what I'm doing, but it works. This is the plane as I got it.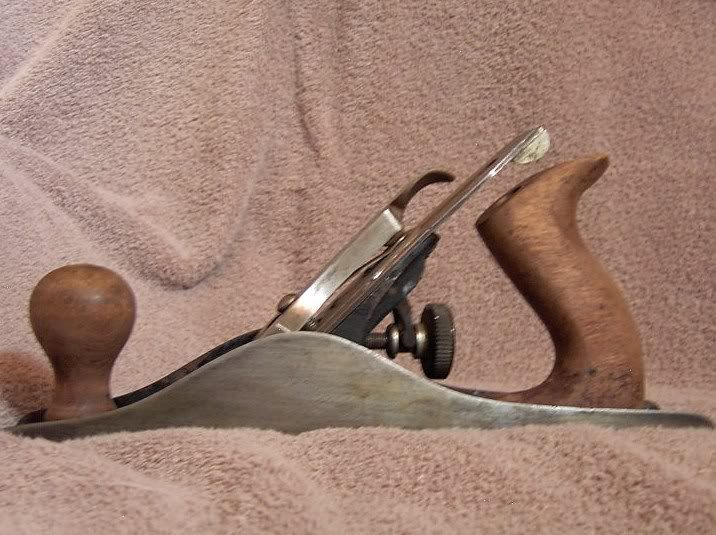 I had already taken off the tote and front knob and put a new finish on those. But as for working, this would not have cut butter—- but now….
Before
After. Granted this is cypress which is not such a hard wood——but still…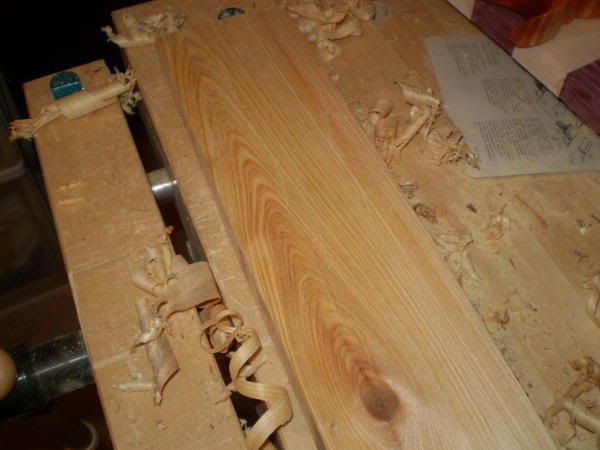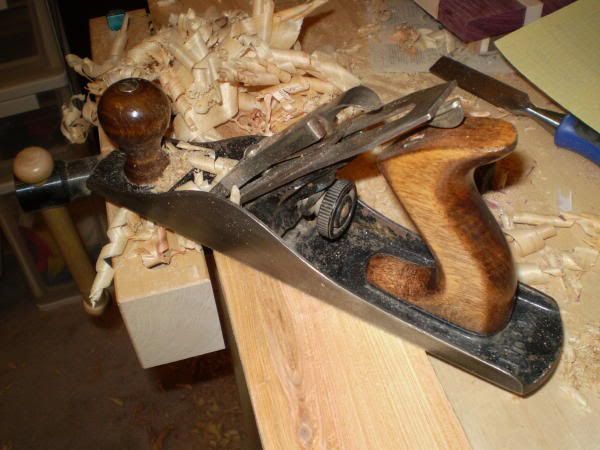 I'm feeling so much better about my tools now that I'm starting to figure out how to sharpen them. I'll have my sharpening class at Kelly Mehler's school in a few weeks and that should really help me a lot.
The tote and front knob are not really tight—- but I figure that the class I'm taking will fix that for me.
Thanks for all your encouragement and tips along the way.
-- "Our past judges our present." JFK - 1962; American Heritage Magazine
---