OK – please tell me these are right. I know they are ugly as sin—- I'll work on pretty later. But first I was upside down, then I was compound cutting then I was just making little tiny scraps that even I could not make a box out of.
I know I need sharper tools – I'm working on that to.
I cut the waste out of these with a coping saw and then "trimmed" with a chisel. I must say, even though I did a poor job – I like the coping saw much better than chiseling out the waste.
OK so here is my latest entry. PLEASE someone tell me these are at least the right geometry. I can't pull them apart—- I can slide them apart—- but can't pull apart.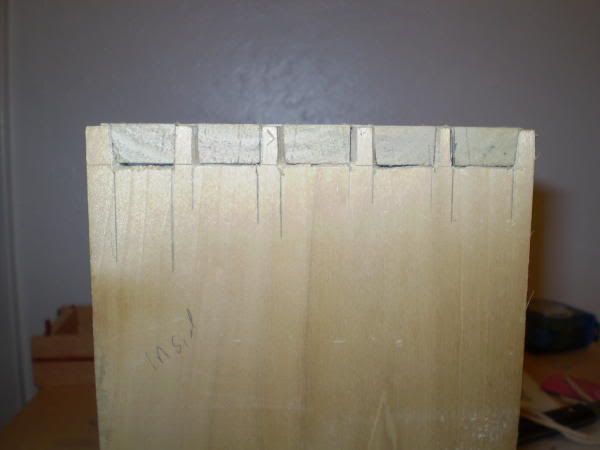 Got a lot of practicing to do.
-- "Our past judges our present." JFK - 1962; American Heritage Magazine
---