Here is the completed box that I built using only hand tools. I finally have a lid that I actually think I did OK on. It took me a while to get it so that you could lift it off without picking up the whole box. But it lifts off smoothly now. I've already flocked the inside.
Here's the issue. I've decided I want to give this box to my best friend who has seen me through my recent illness (and previous ones as well). So that makes it a special box. I want to finish it right. I am not a good finisher – Water lox and wax and I call it done. I definitely like the building more than the finishing.
I'd like to know how you would finish this box. I am looking for a nice sheen – not to shiny but not a satin finish either.
Also, would you finish the underside of the lid as well – or just seal it?
Right now the box is sanded to 150 grit (I still have a few fuzzies on the bottom of the lid).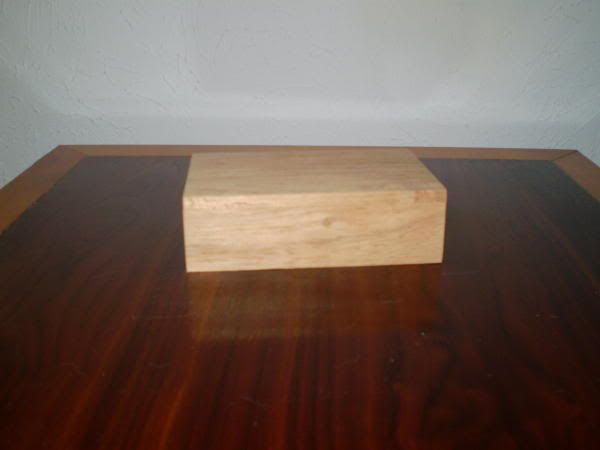 I'm really enjoying my hand tools and have really seen how they will enhance my woodworking projects. I know that I won't be a total hand tool gal though – the thought of doing anything larger than a box totally by hand is to daunting to think about. I really am looking forward to getting back out in my power shop.
Thanks in advance for your ideas.
-- "Our past judges our present." JFK - 1962; American Heritage Magazine
---