OK – the auction is coming up quick and they are supposed to be picking up my chairs this week so I had to hustle and get these done. I, therefore, did not take as I go pictures on the finish up. Sorry about that. But here is the finished project. I was not sure which picture of the 4 I liked best so I've put them all here so you can decide!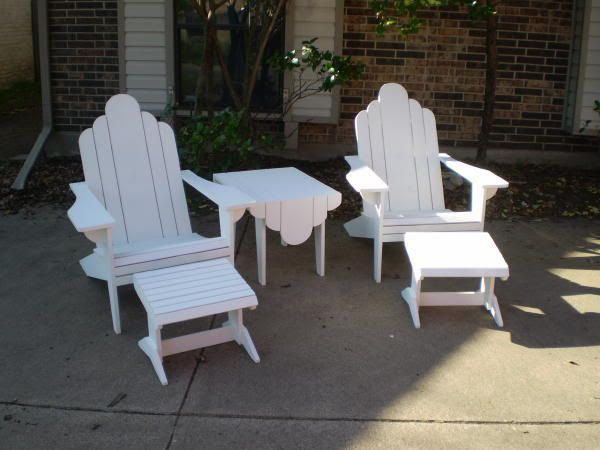 And just FYI – yes my health is improving——but I must confess to pushing the limits a bit to getting these done. Thankfully a lot of it was hand stuff – putting in screws and painting.
Thanks for looking.
-- Like a bad penny, I keep coming back!
---