Well these are more like it. Still not very pretty, but better. I know I said I was done for the day, but when I read Mark's comment about compound angles a light bulb went off. So I tried again. I also did tails first.
First a shot from the front.
Now a shot from the top – really not to pretty -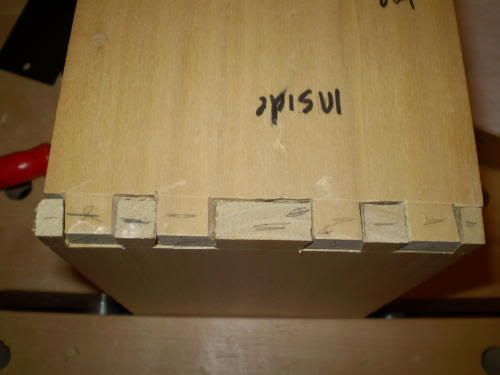 I think some of the mess will get better when I can actually sharpen my chisels. I also waxed my saw which really helped me in the muscle power realm.
Now I really am done for the day. I've been messing with dovetails all day and have not done any of the "get ready for work stuff"!
Thanks for all your help all.
-- "Our past judges our present." JFK - 1962; American Heritage Magazine
---