OK – I failed my first attempt. This attempt at least is closer although the end product does not fit. But I'm getting the idea. So I took lots of pictures to show what I did in steps. I did switch to using popular instead of the red oak. That was a good thing. I definitely need to be more accurate cutting and my paring skills lack quite a lot. But here goes.
First is getting the orientation of your piece. This is important if you are doing a drawer and need the sides to fit!
First half pin – cut with the saw horizontal and going at an angle to the left.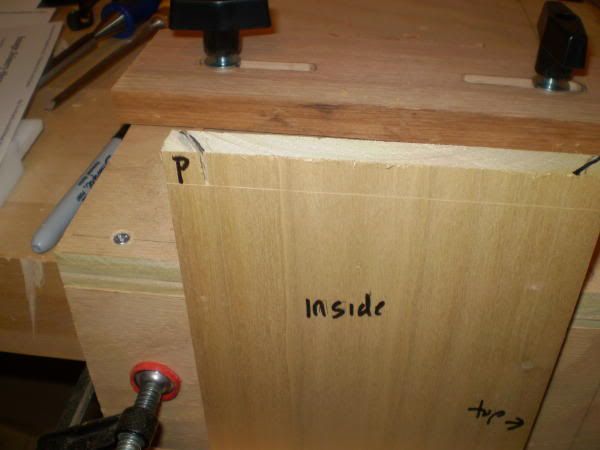 Second half pin – cut with saw horizontal and going at an angle to the right.
Both half pins from the top.
Cutting progress
All the cuts from the front and top.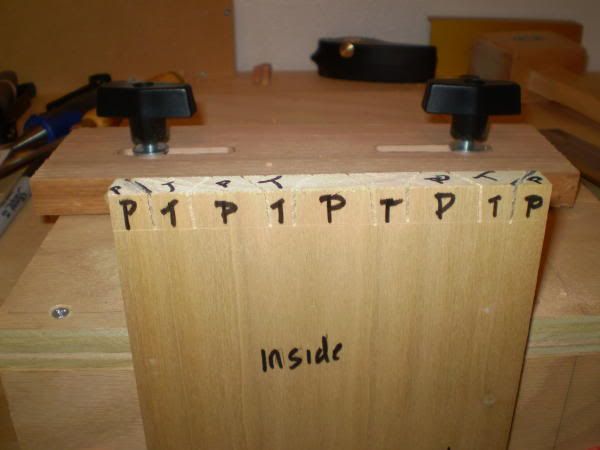 Chopping out the tails
Tails are cut away – leaving the pins.
Pins from the top.
Placed the pins on the corresponding board to mark the tails to be cut.
Tails are marked out.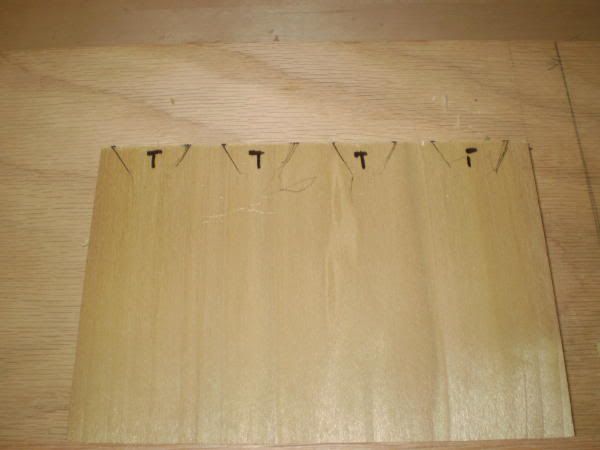 Ready to cut out the pins.
Half pin cut off.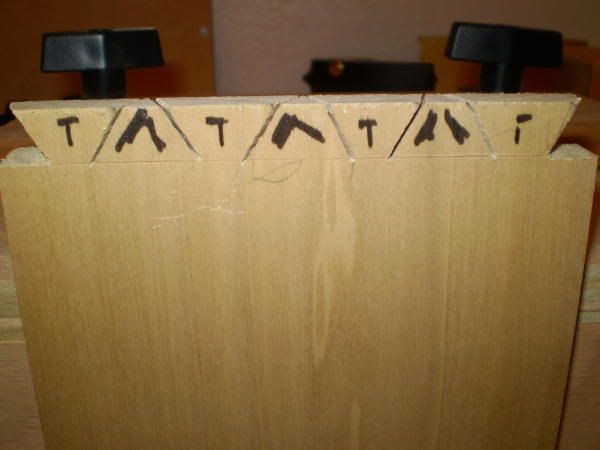 Tails from the top.
Tails chopped out. Needs a little clean up (ok a lot).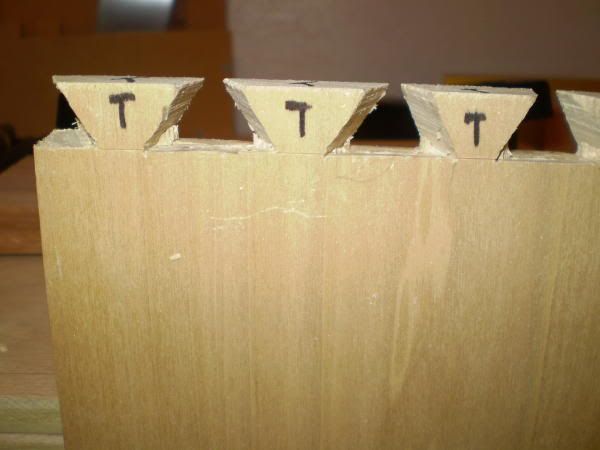 The first fitting—- really off. But the concept is there.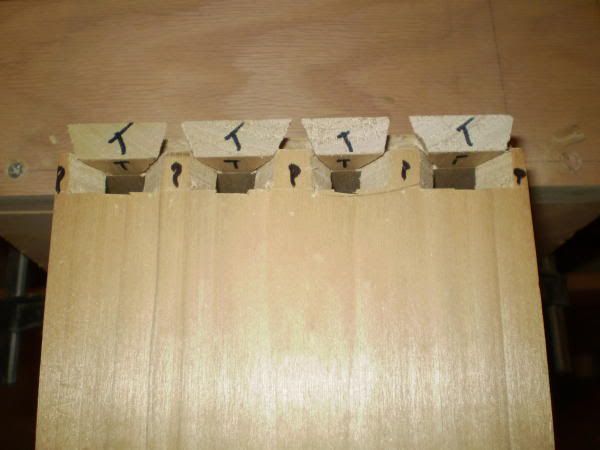 After some paring – still needs lots of work. But I'm tired and my chisels need sharpening. That's something I'm very much still working on.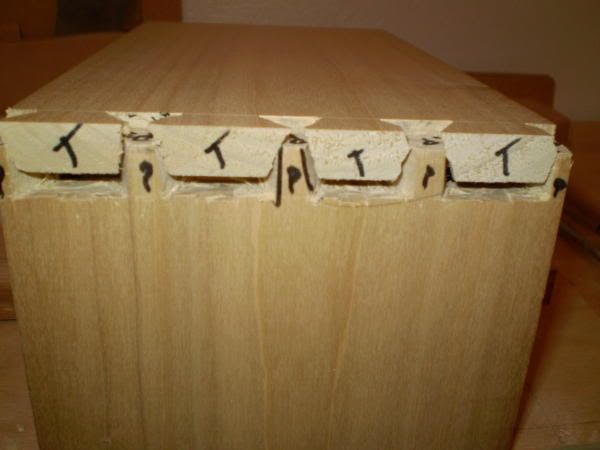 Well – still no where near even respectable but I had some fun in the shop and practice makes perfect. But I'm done for the day.
-- "Our past judges our present." JFK - 1962; American Heritage Magazine
---