I tried the box joint again. I must say I did better this time. Blake was right – hand cutting you can't really stack two boards together (staggered) without gaps from the saw kerf. So these are cut one board at a time. I still don't have square boards so that is part of the gap issue. Tomorrow I might venture out to the shop to do a few quick cuts to get some square stock.
Anyway, I thought I did ok on these – I could spend some time doing a little paring and I think the joint would be almost acceptable.
You can see on this shot that I'm also playing with hand cut dados. This one is a definite "not good." But I'm working on it.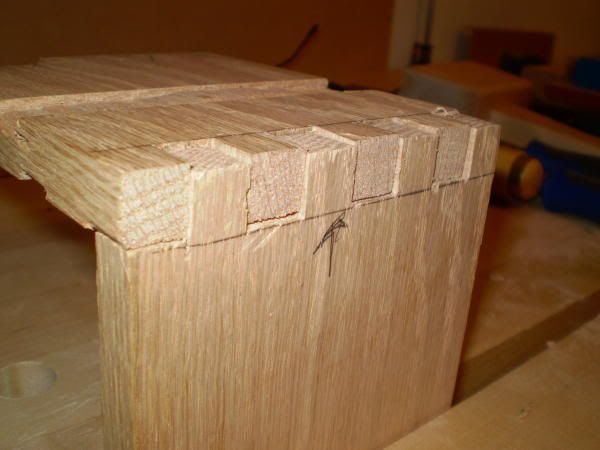 If nothing else, I'm passing time and learning how to cut straight!
-- "Our past judges our present." JFK - 1962; American Heritage Magazine
---