I think we left off with me gettng ready to do the bottom and the lid. The grooves were already cut and all I had to do was to cut the rabbits to fit the groove. Mr. Stowe does this on the table saw. I prefer the router table. So I set up my table with a 1/4 bit and went huntin rabbits. I follow the sneak up on em theory and use a scrape board to make sure things fit.
This is what I've got so far on the dry fit.

I've done the inside sanding that you cannot do once the assembly is made now its time for glue up.
This is generally how I do my layout getting ready to glue

I put glue into each finger with this small squeeze tube. It works well – but clean up is not easy. I suppose they are really meant to be disposable – but I think that's a waste.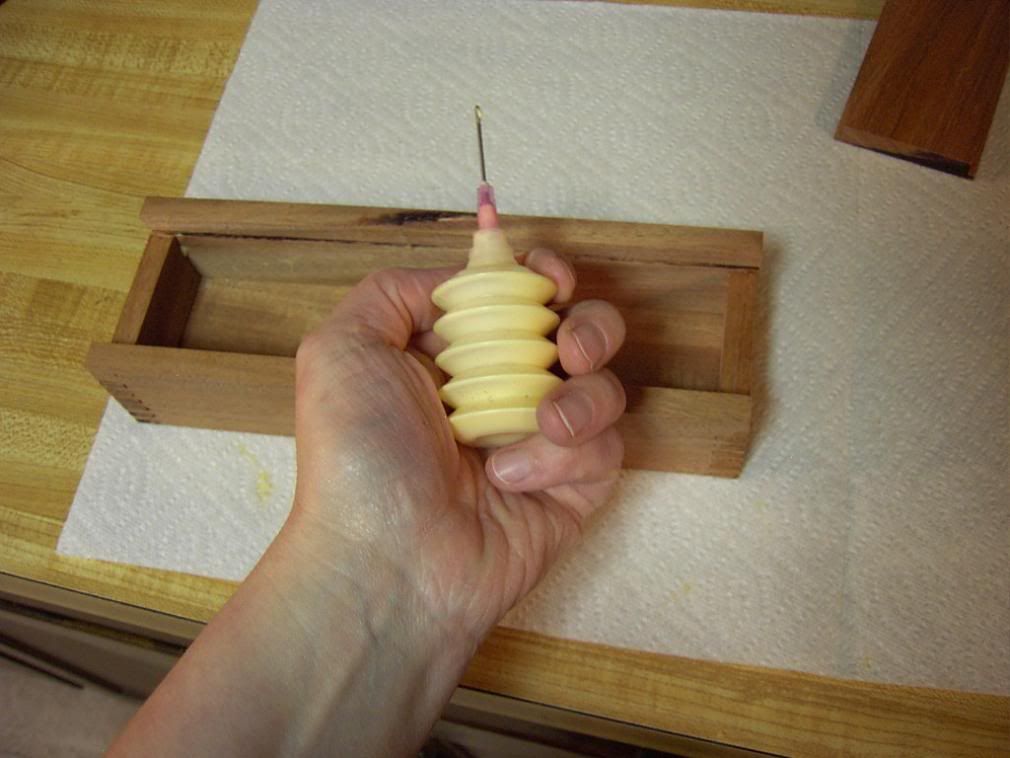 Once the glue dries I sand on my little sanding boards. Just ply with paper attached by carpet tape. I have 100 and 150 on one board (opposite sides of course) and 220 and 320 on the other. Took about ten minutes top to sand the box nice and smooth.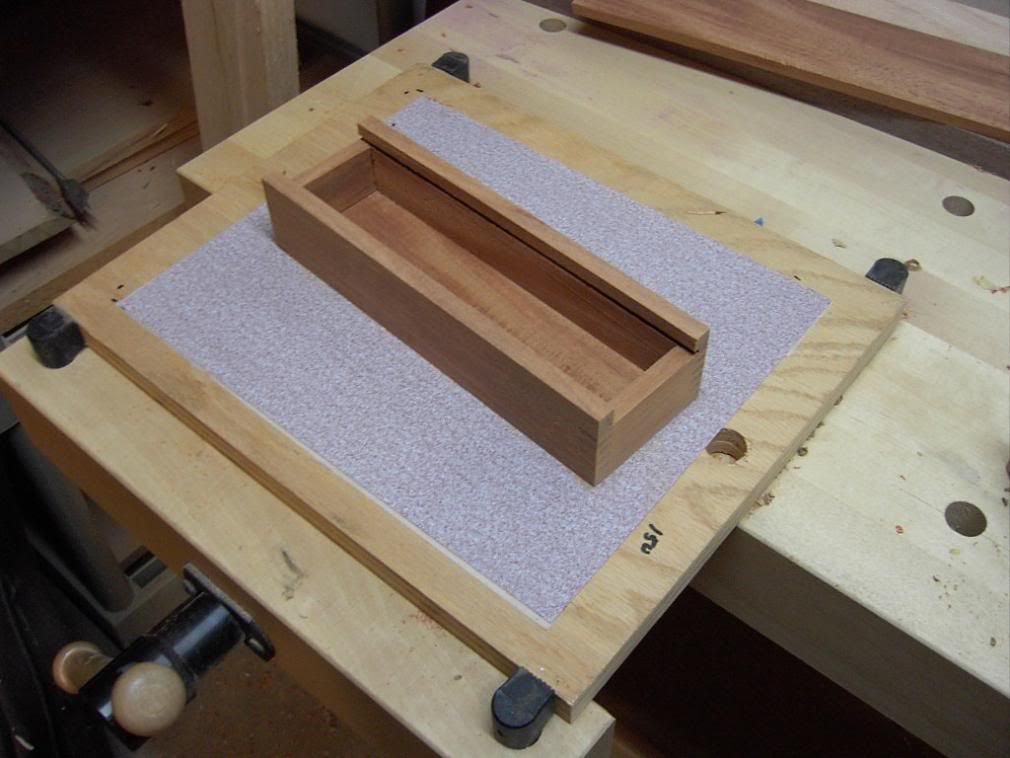 I forget to chamger the bottom edge so I am doing that here and will take a swipe with the sandpaper to smooth it out.

And this is what it is like with a coat of waterlox applied.
I do not have the pin in the top as I don't have a brass pin or a dowel that small. So it will be pinless for now.
All in all not a bad project. Learned some stuff along the way that I hope to refine as I make the next one.
I hope you have enjoyed my journey. My apologies to Mr. Stowe – hopefully I did do a modicum and justice to the project.
-- "Our past judges our present." JFK - 1962; American Heritage Magazine
---