So not going to get much done tonight, home late from work, dog needs attention, etc. So now on to what we do have to share wth the lJ universe,Was going to take the suggestion of others and do asecond set of sides as a stack. In theory that would work but my pin was not that long for 4 pieces and 1 backerboard. So I am holding the do over until the weekend. Tonight I forged ahead with making the bottom groove and the groove for the lid.
So now LJer's – 70 some folks have looked at my little attempt at humility and craziness and maybe have rolled your eyes at me in cyberspace. In reality I hope you're learing what to do and what not do do from this blog – but I digress ==now I request you look deep in your hearts and confess that you have done the same thing I am about to expose to the WWW
First the cuts – these are some poor shots of the router table set up to route the groove for the bottom panel. It's not hard, just have to be fuzzy about the travel lenght.

Any way with the stop blocks set up you can now drill piolet holes at either end then will lift the drilled end off of the left end and bring it back down on the right side and then slide it flat across the talbe.
This is the first pilot hole

Now a picture to show the cut of the lip groove. The cut is buried in the wood so there is no splitter, I made alarge base pushstick and set up grip tight. The set up worked. Will do essentially the same for the ends,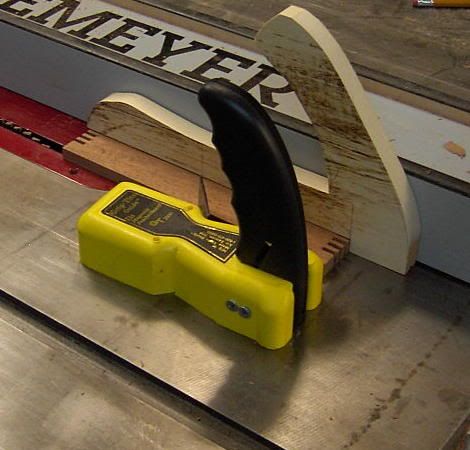 Now I'll give you two chances to see what's wrong with the pictures: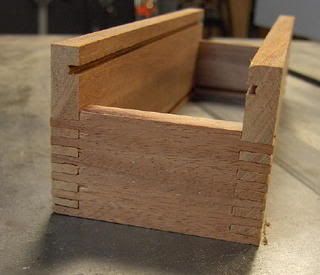 Hummmm – you can't measure two little lines between the two bigs ones either can you??? :-)
So make me feel better and tell me story of measuring wow.
I'm actually not not from where I need to b—-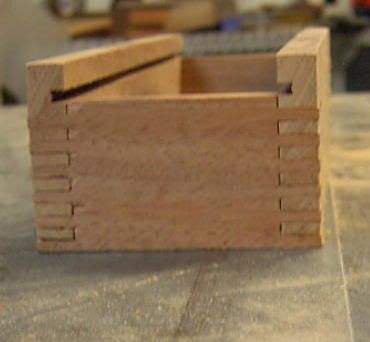 Ok that's that for tonight. I expect some confesision when I return. :-)
And this is our bottom groove to accept our bottom.
-- "Our past judges our present." JFK - 1962; American Heritage Magazine
---