Well I made it to Berea today. YEAH! Had no travel troubles this year. The weather was perfect, the can ran well, and no college student tried to introduce himself to me through my back bumper. What more could a girl want?
My brother tells me that I'm not really on a vacation unless it involves a little hiking or a museum trip. So when on my way outside of Nashville and just past the state line I saw a sign for a Shaker Village museum I decided to take a side trip. Round trip it was 100 miles out of my way – but it was so very worth it. For one, I had forgotten how nice it is to drive a car with your windows open for fresh air—- you can't do that in Fort Worth and still breath well.
This is not something you see much where I live either. We have green – but not this green. The color is so vivid and it goes on for as far as the eye can see.
Also – I've not seen one of these since I was a kid.
Regardless of your feelings about tobacco—- it's nice to see that small farmers are still able to produce and I'm hoping sale their goods.
So I made it to the Shaker Village.
Some of you can see this coming – but I didn't. It was closed——- imagine that. I did get some shots of the buildings. I'm thinking I may try to go by on my way back home – it's a pretty large village so I'm thinking there is plenty to see inside.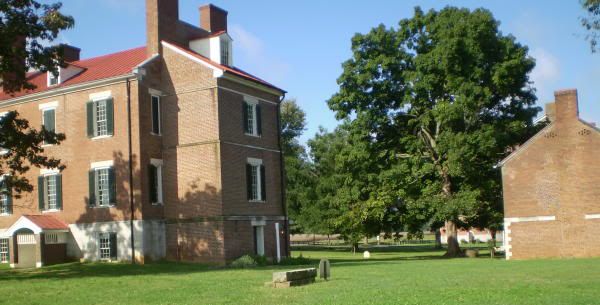 I finished the trip to Berea and decided I better make a dry run out to the school. This is a shot of the historic Boone Tavern. I'll have to do a little research to refresh my memory about why it's historic—- will save that tidbit for later though.
Berea is home to Berea College which I believe is the only tuition free university in the nation. It's a beautiful campus. As a woodworker though there was one thing I could not pass up taking photos off. This is an old tree stump on the edge of campus. The first snap shows the side that I think looks like a ladies hairstyle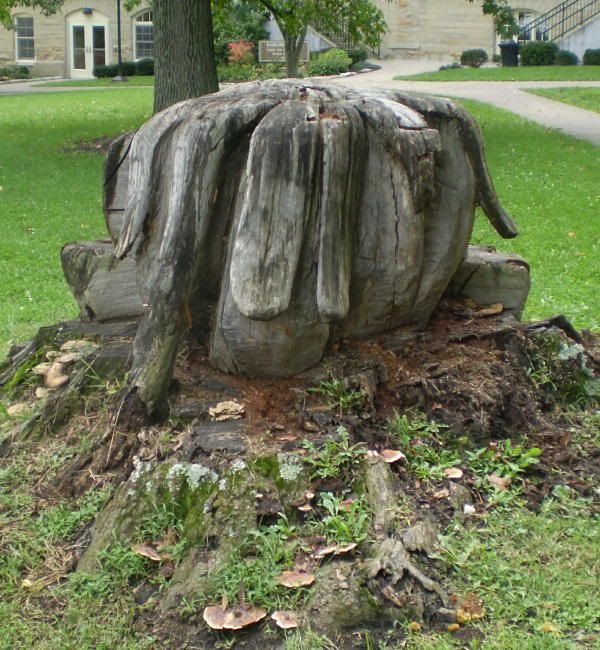 The second snap shows the side that apparently had been used to house a sign of some sort at one time or another.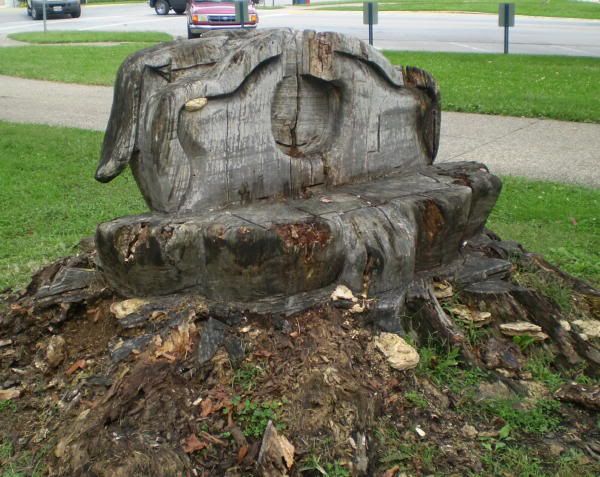 So now I'm going to do a little resting so I can be ready to go to class in the morning.
Stay tuned for my blog about this class.
-- "Our past judges our present." JFK - 1962; American Heritage Magazine
---