A kind LJ frequenting the HPOYD thread noticed a question I asked about spokeshaves, and was nice enough to send an old one my way for about the cost of shipping only. Thank you again, kind sir.
Here's how it looked right out of the box. No maker's marks or model numbers, but sturdy enough from the look of it.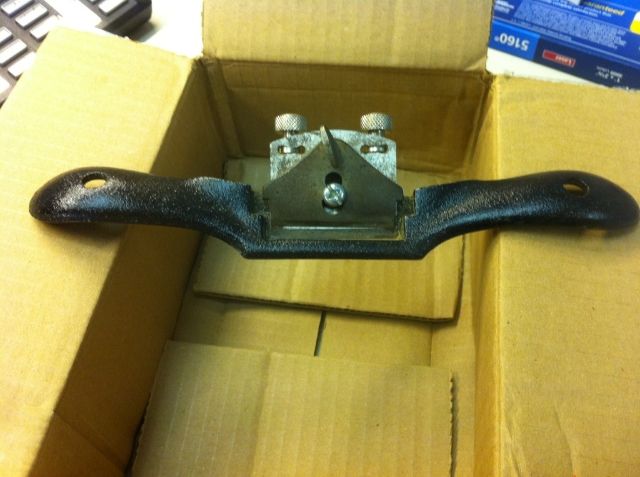 A little bit of surface rust. Nothing too gnarly.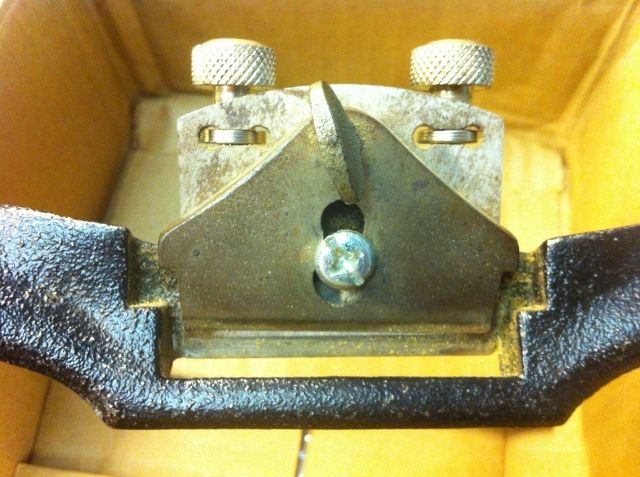 The screw for the lever cap is slightly bent, but it still turns alright. Couldn't find a thumbscrew with the same threading to replace it. Oh well, it works.
The blade was seated bevel up, which put the cutting angle around 70 degrees or so. Way too steep. Being unfamiliar with spokeshaves, I Googled around to see which way it should be. Everywhere I found confirmed my suspicion, it should be bevel down.
Disassembled for cleaning.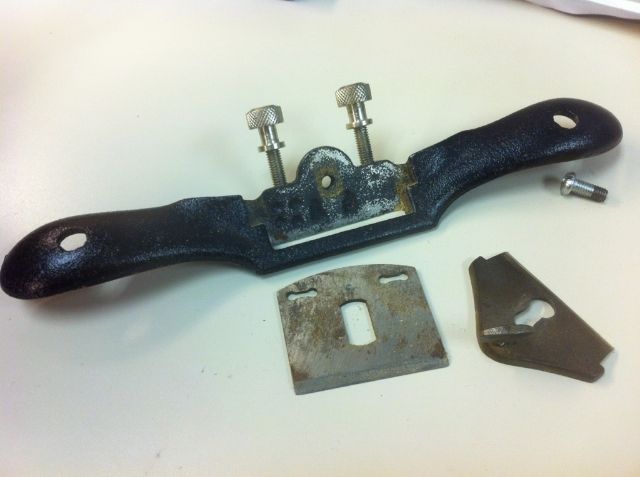 Bevel down. That looks better. Although the sole looks pretty hairy.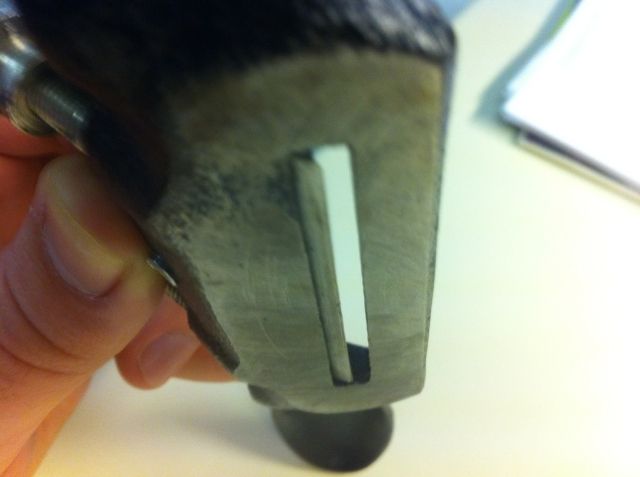 So I put my cheap belt sander upside down in my front vise and zip tied the trigger. A few seconds at 80 grit leveled that right out.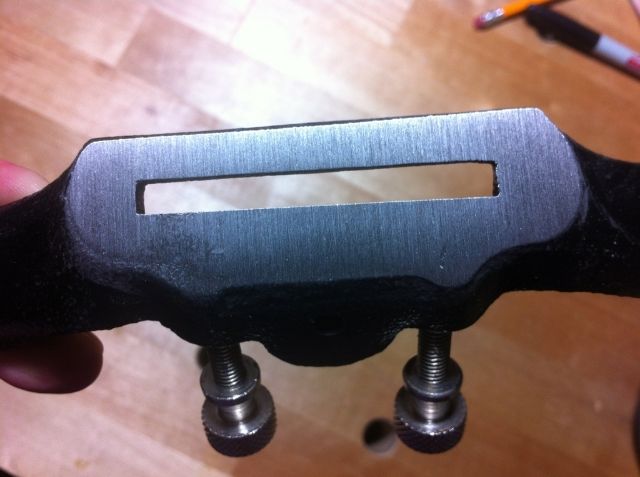 That was followed by manually lapping the sole at 100, 150, 220, 320, and 400. A quick rub of paste wax to finish it off. The blade was given my "sharp enough to cut you Monday, start bleeding on Friday" treatment. Looking nice…
And away i go. A little freehand shaping on some scrap pine.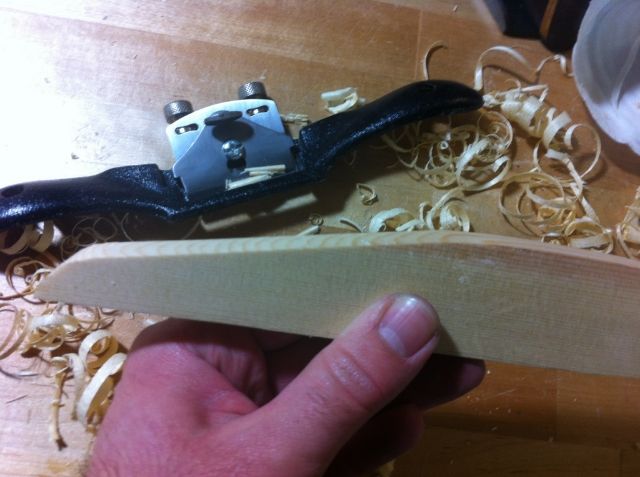 Glamor shot!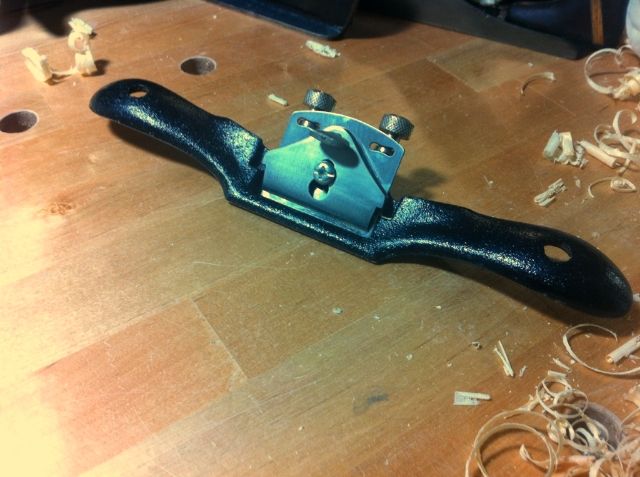 -- Brian Timmons - http://www.BigTWoodworks.com
---