As much as us hand tool junkies appreciate old fashioned tools that work as well as the day they were made, this seemed like a fun thing to share in that same spirit.
Some friends of mine have been getting into wet plate photography lately. It involves cameras and chemical processes that were cutting edge technology starting around the 1850s. Now I know what ether and silver nitrate smell like. Yikes. Image artifacts from the chemical process and/or physical scratches can leave imperfections in the tintype image, but it's all part of the character, I think. It's a very interesting process to watch. For both of these shots I sat as still as possible for about 20 seconds.
I brought my Stanley #6 and some maple for my "time travelling woodworker" shot.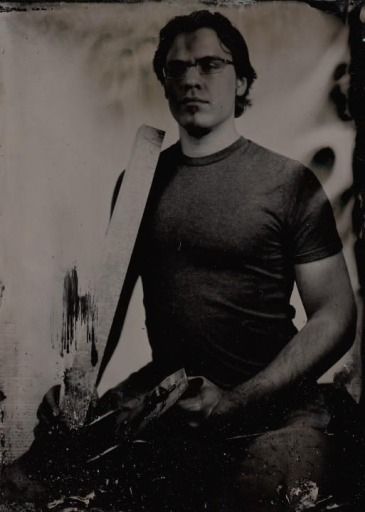 And before I got back in the TARDIS, I decided to enjoy the 19th century and live it up a little bit.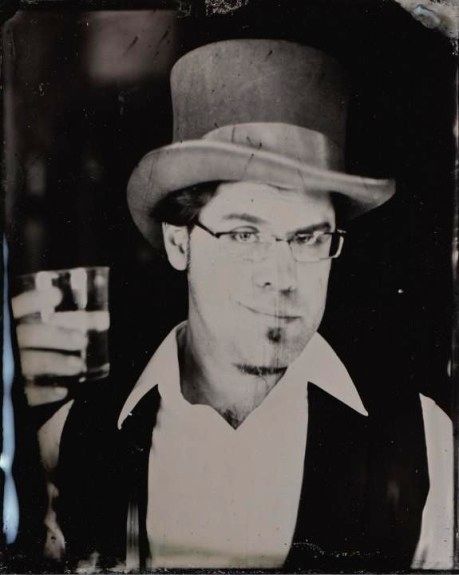 Cheers, everyone.
-- Brian Timmons - http://www.BigTWoodworks.com
---