.
My first hardwood: Acacia


.
.
Cut it into two to fit in my suv.


.
.
Brought them to a ragtag sawmill equipped with shopmade 2-in-1 Table Saw and Jointer Machine. I was so amazed while watching them working on my woods.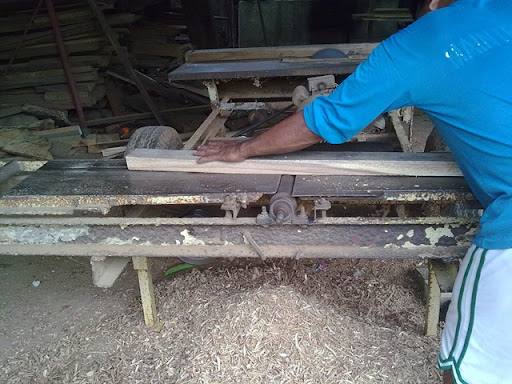 .
.
And finally my pieces of woods 3/4" x 3 1/8" ready for final planing.


.
.
Additionally, i purchased also this Camachile with lots of red shades also for my box.


.
.
I also took a shot of the other hardwoods in the yard.

.
Next on this series….building the signature boxes.
-- My Master is Mankind's Greatest Carpenter.
---