Hey folks,
We did lot of progress on the latest restoration project for the second Baiiley No 6 that I got from Ebay, and I can almost call this a complete project, but I still need to find out how to resolve the issue with the broken horn on the tote, and if anybody else can help me with this question I post earlier, the blade is very very sharp but is not square (there may be a 1/16 gap on one of the corners) so if anyone else know how to resolve the issue I have on that post that will be great!!
Ok enough, let's see some pictures,
I try to polish the Lever Cap as much as possible, since for an unknown reason the material used on these Lever Cap seems to be of a greater quality compared to the first No 6 I restored.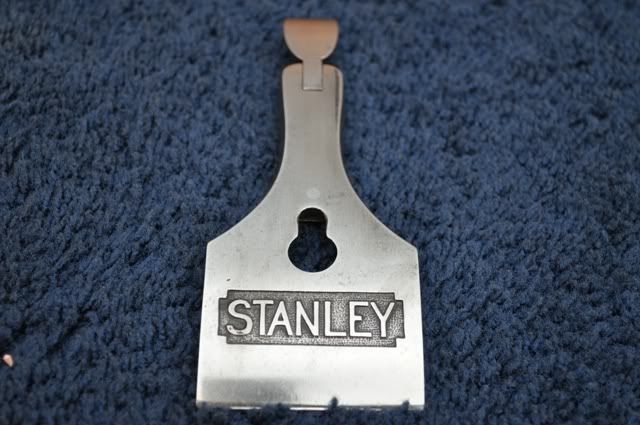 Here the cap iron also seems to be of higher quality than the previous one.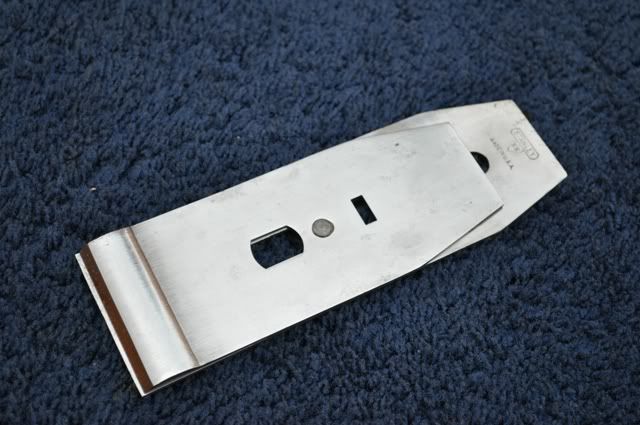 And now here it is, the fully restored Bailey No 6
1 coat of primer and 2 coats of glossy black paint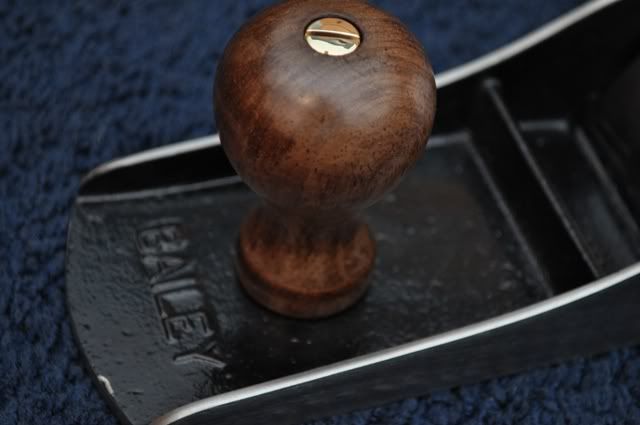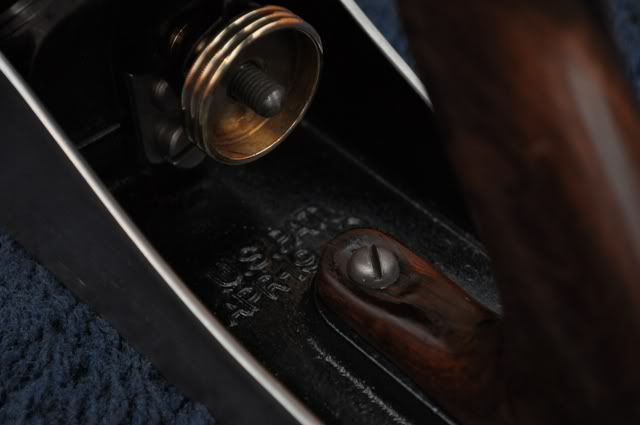 Fully restored and repaired knob using 5 minutes epoxy glue, as well for the Tote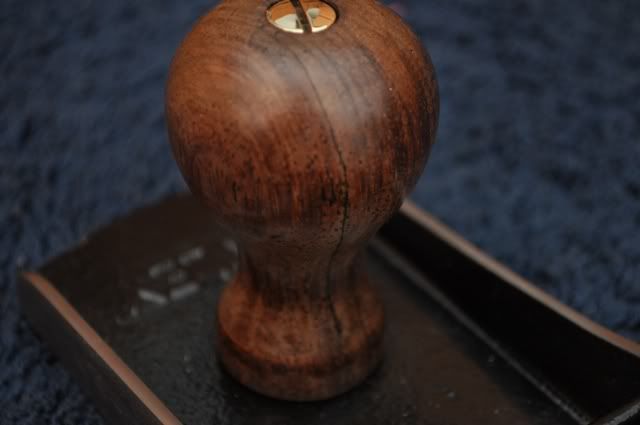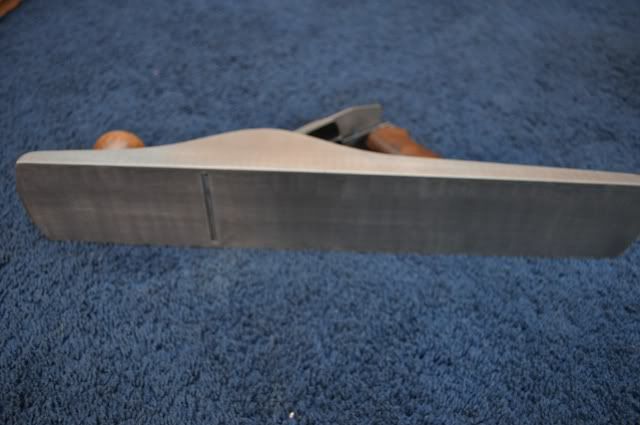 Now both cracks on the Tote are hardly visible at all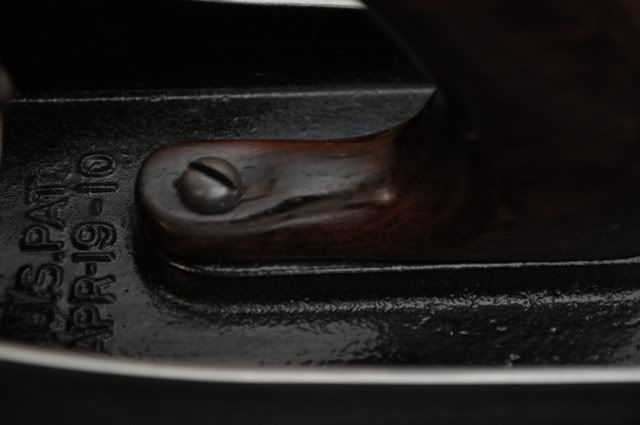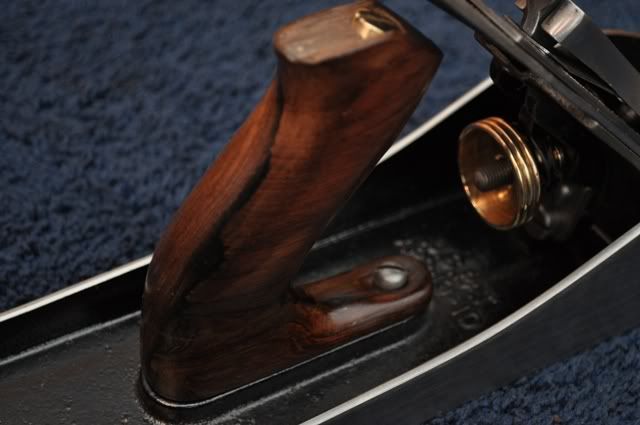 The family just got a little bigger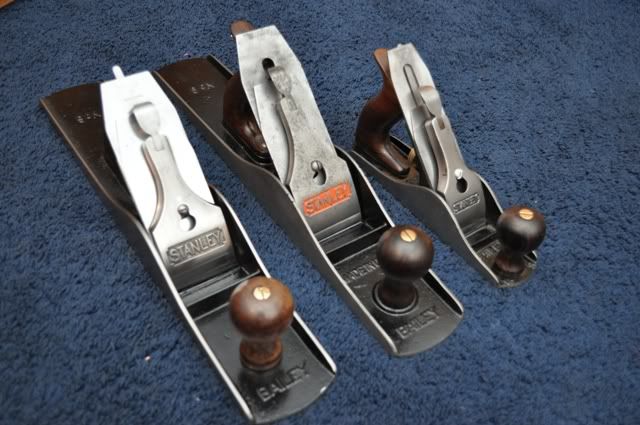 Also can anyone explain me the differences between both N0 6's. One of them has a patent date the other one don't , the one without patent has "Made in USA" the one with the patent seems to be of a better quality than the other one, at least the material of the cap iron and lever iron, this one is also a SW, now which one is older?
I want to thanks my dad for helping me restoring all these planes, we both seem to enjoy doing that a lot !! Also he does a really nice job repairing the broken totes and knobs.
Please comment as I would like to keep improving my techniques
-- The things I make may be for others, but how I make them is for me.
---